Best new icon packs for Android (November 2018)
8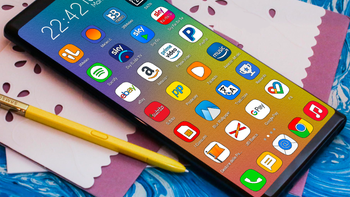 While the vast majority of Android consumers use their devices without customizing these at all, a smaller group of Android enthusiasts can hardly go for more than a week before overhauling the appearance of their homescreens. What can we say, we are guilty of that as well! Thanks to the multitude of icon packs arriving weekly on the Play Store, that's as easy as a pie.
This is why we regularly show you the icon packs that have recently made their way to the Play Store and deserve your attention. Have in mind that you'd normally need a third-party launcher in order to change your stock icons with some of the beautiful suites right. Note that as a rule of thumb these are usually compatible with all third-party launchers that support icon packs, such as Nova, Apex, etc.
Here follow the best new ones that have made it to the Play Store in November 2018.
Generica
Despite the, well, generic name, this icon pack is very slick and appealing. With over 790 custom icons thrown in the mix, it's one of those icon packs that value quality more than quantity. Still, the majority of the popular apps out there are definitely getting treated with a custom icon in Generica.
Pixel Vintage
Price: $1.99

Hey, if you're digging the looks of stock Android and the latest Pixel build in particular, but are still looking for something a bit more snazzy, then may we suggest you try Pixel Vintage?

At first look, it might not look much different from the regular Pixel icons, but exploring it up close reveals a different tale - each icon sports a very subtle brush stroke effect that makes it ever so unique and appealing.

Price: $1.99

Here's an icon pack that comes along nicely with a large trove of icons, in this case over 3,200. Each of these sports an appealing squircle shape that would look oh-so-good on your homescreen.
Bloom
Price: $1.99

Although it might not catch your attention while you're browsing the Play Store, this icon pack is definitely worth checking out. Not only does it come with over 3,280 icons, but each of these is very stylish and appealing. It wouldn't be an overstatement to say that Bloom is probably the best icon pack we've seen in a while because it's so inconspicuous and would fit so many users that aren't into the more wacky packs we show from time to time.
There's something appealing about retro icons, and Pixeify is the latest proof for that. The subtle pixelization is what makes it appealing in our book and that's what makes it stand out from all the other new icon packs from the last month. Everything in moderation.