Best new icon packs for Android (November 2017)
2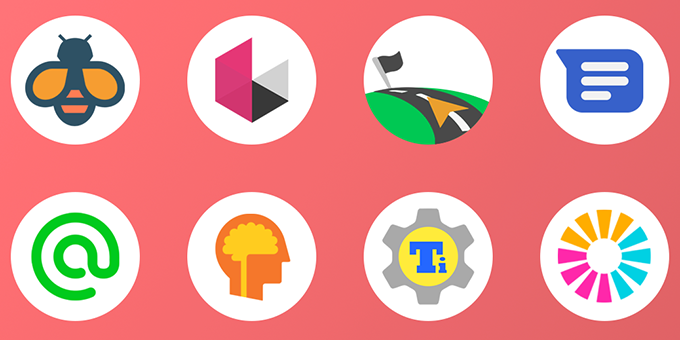 Hey, you, are you looking for a new icon pack?
If you're into cusotmization, then you're probably always on the hunt for the next great icon pack that would make its way to your homescreen and we really understand this addiction. In order to scratch both your and our itch, we regularly provide you with monthly icon packs that should act as a fix for your cravings.
This month is no different as we've separated the wheat from the chaff and now present you with all the icon packs that are worthy of their salt. Here goes:
Moonshine Pro
There are more than 1,40000 icons and over 100 wallpapers can be found inside Moonshine Pro. The minimalist and flat icon pack is also available for
free right here
, but have in mind it has some 500 less icons in its free version.
This flat, pastely icon pack is a neat new addition that will scratch the itch of those looking for subtler and cozier icons to put on their device. Sadly, there are merely a hundred icons on board, but it should very well cover your basic needs.
Talpa
What else could you possibly need from an icon pack? This one ticks all the right boxes - it has the numbers with over 500 icons on deck, it has the flat, pure Material Design aesthetics, and most importantly, it has the rather stomachable price of $0.99. Unsurprisingly, Talpa is our favorite of the month, and we think you'll love it, too!
Potem

Round is in once again, with Potem featuring over 4,180 circular icons with simplistic and appealing looks in tow. Best thing is you have tons of alternatives for the most popular apps. To sweeten the deal further, you get over 70 QHD wallpapers to use as homescreen background.
Light X
Hey, do you like the neon aesthetics of the 80s? The punchy violet and eye-blinding, ultra-vibrant colors that defined a generation and forever ingrained themselves in history? Well, if you're a fan of those, you will likely favor the looks of Light X quite a lot. It consists of over 1,150 vector-based icons and receives weekly updates, supports icon backing and icon masking, and has a ton of cloud-based wallpapers for you to enjoy.
Oreo Bickies
Yes, we get it, Android Oreo is sort of out right now, but then again, it's only available on a small amount of devices. What a better way to remind yourself what the most recent Android version than employ this icon pack in your custom launcher. It features more than 3,500 icon packs, which is quite a large amount no matter how you look at it.
SENSE 10
Provided that you have developed a liking for HTC Sense's clean and uniform stock icon pack, SENSE 10 will definitely tick all the boxes. Closely styled after HTC's stock icons, this icon pack comes with over 1,710 icons and over 50 high-definition wallpapers.