Best new icon packs for Android (May 2015) #2
2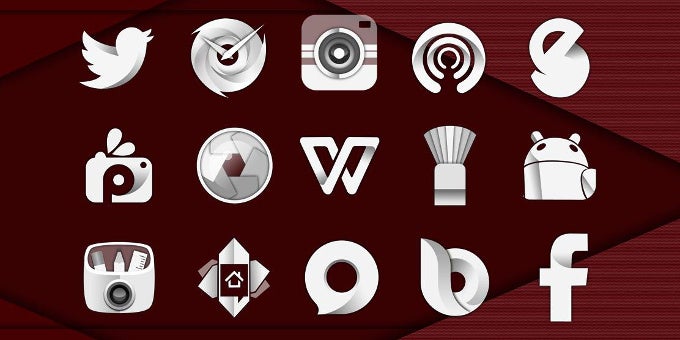 What's one of the easiest ways to breathe in new life in your phone's interface is by giving it an icon overhaul. There are already a great lot of totally awesome and beautiful icon packs for Android.
But this abundance of notable icon packs does not mean that a handful of noteworthy ones don't appear on Google Play each and every day - on the contrary, at least one collection of icons gets released each day. However, keeping tabs on all of these is quite a cumbersome task, even for those who are into such things.
This is why we regularly show you the icon packs that have recently made their way to the Play Store and deserve your attention. Have in mind that you'd normally need a third-party launcher in order to change your stock icons with some of the beautiful suites right. Note that as a rule of thumb these are usually compatible with all third-party launchers that support icon packs, such as Nova, Apex, etc.
Nimbbi
Who needs colors when you can have a simple and elegant black & white interface theme? Nimbbi is a pretty minimalistic and suave icon pack that comes with more than 3,000 high-res icons, 50 cloud-stored wallpapers, and a ton of potential to make your B&W setup look as good as it gets.
Nimbbi icon pack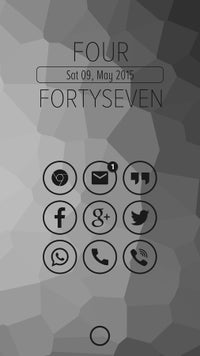 ModernPaper
This free icon pack offers a host of modest and minimalistic icons that go well it almost any wallpaper you put right behind them. Certainly give it a try if you're into cleaner UIs.
Black Shadow
While everybody's busy making flat and Material-ish icon packs, the developer of Black Shadow decided to undertake a different approach - this icon pack employs both depth and a sprinkle of emboss.
Black Shadow icon pack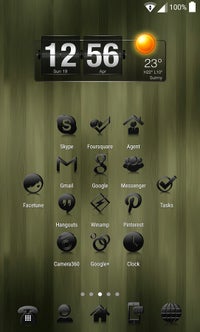 KasatMata UI
KasatMata UI comes with 2,200 icons and more than 60 Quad HD wallpapers inside. What's more, KasatMata UI throws icon masking into the mix, which means that all of your apps will be themed accordingly, regardless whether their icons are part of the icon pack or not.
KasatMata UI icon pack