Best new icon packs for Android (March 2017)
3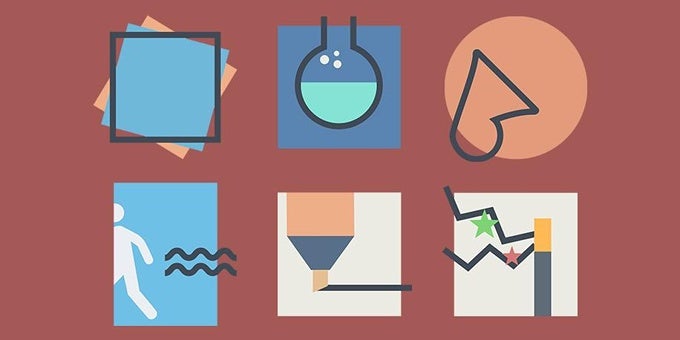 In case you've been around long enough, you've surely noticed that we here at PhoneArena are suckers for outstanding Android icon packs. There's just something extremely alluring to a well-made icon pack as it just makes everything fall into place.
With Google Play seeping from the cracks with new icon packs every week or so, we've taken upon ourselves to separate the wheat from the chaff and highlight the notable new icon packs that grace Android. Oh, and by the way, you can now use custom icon packs with Android launcher, even stock ones - here's how.
Here's what notable new icon packs have hit the Play Store in the past two weeks, give or take.
Squared
Just as the name suggests, Squared comes with... square icons. Imagine our surprise! There are 850 of these on board, accompanied by some 20 high-res wallpapers, a bunch of folder icons, Muzei support, and dynamic calendar icons. A neat pick for just a buck.
Pixon
With 2,250 circular icons on board, the Pixon is a beautiful homage to all the great round icon packs that exist. Aside from that many icons, you also get a bunch of matching wallpapers.
Omoro
One of our favorite icon designers, Vertumus, strikes again with a neat pack. Dubbed Omoro, it comes along with over 4,040 dark icons on board as well as masking feature that will make unthemed icons look similar similarly to the rest/ Aside from that, one would also find over 50 high-res wallpapers, a clock widget, and custom folder icons.
iJUK
iJUK is one of the more interesting icon packs we've seen lately. The design is quite unique and easily sets itself apart from the rest of the icon packs you can find on the Play Store. There are over 3,550 of these on board as well as 25 wallpapers that will complement the overall looks of your theme.
iONs
This one gives some serious neon vibes that will most definitely remind you of the 80s, when things were simpler and Android icon packs were an unknown concept. You will find over 2,363 squircle icons inside this pack as well as 24 wallpapers, an icon request tool, and Muzei live wallpaper support. Great!