Best new icon packs for Android (March 2016)
3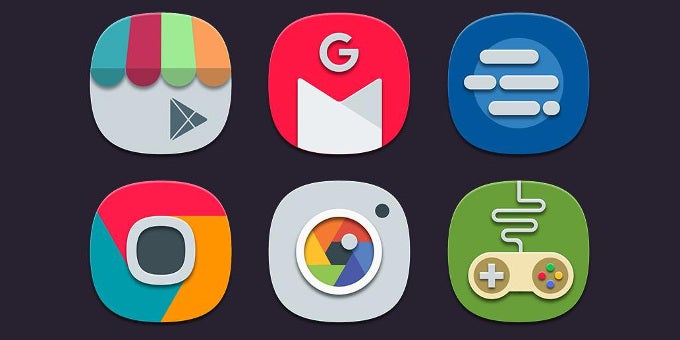 Ever wondered what's the fastest way to breathe new life into your Android phone, and more specifically into its interface looks? There is a quick and easy answer to this question - the fastest way to spice things up is by getting a custom launcher and employing a custom icon pack! We love these, and you should do, too! After all, within minutes you can transform your dull UI into something different and exciting, like this one.
As we adore icon packs (actually, who doesn't?), we've taken upon ourselves to show you the best new ones that have stormed the Play Store and attracted our attention. We've been rounding these in a post every two weeks or so for over a year now, and we've stumbled upon many gorgeous icon packs. Of course, there have been even more not so great ones, but that's the price that has to be paid.
We will continue to sift the wheat from the chaff for you and today's no different. Scroll down below for the best new icon packs that have arrived so far in February 2016!
Beluk
Provided that you shell out a buck for Beluk, you will get more than 3200 icons and over 50 high-res wallpapers. All of them are pleasantly vibrant and colorful - it's hard not to like this icon pack. What's more, all of the icons on your phone will get a visual overhaul, as Beluk comes with an icon masking feature. Simply great!
Swish
If you have a thing for circular icons that stand out, get prepared to spend 99 cents on this nifty icon pack. Just look at it - isn't it a looker? If you like what you see, then you should know that Swish comes with more than 1,400 icons on board, as well as 20 high-res wallpapers. Dynamic calendar support is also on-board, so your calendar app will have its icon automatically changed in accordance with the date.
Ultra
Ultra is an icon pack that has over 1,350 icons on board and is touted as "refreshingly vibrant". We can't agree more — it certainly is among the livelier icon packs we've seen lately. True, some icons might appear a bit more colorful than desired, hence Ultra might strike you as childish at first sight, but give it a chance and it will most likely grow on you.
Lined-PD
Transparent icons certainly have a zealous fan club, and for a reason. These might not always be the flashiest ones around, but they have a killer standout feature — you get to see your background without any obtrusions. Plus, they match with almost any wallpaper. These are all applicable to Lined-PD, which comes with 2,424 icons on board.
Quantum Dots
Quantum Dots sports only 350 icons on board, but all of these have pretty slick and uniform looks. That's because each one is hand-crafted, as the developer puts it. Be sure to check it out if you like beautiful stuff.