Best new icon packs for Android (June 2016)
2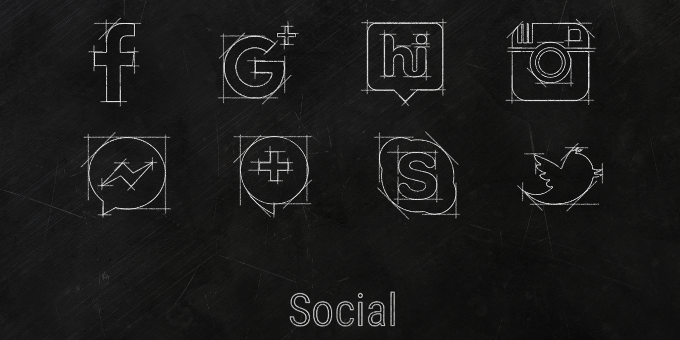 With an icon pack, you can easily transform the interface of your Android device from "boring" to simply "
AWESOME
" in mere moments.
As you certainly know, this quick and easy overhaul requires you to have a custom launcher, but it's totally worth it, we promise! We love icon packs and we are certain many of you do so, too!
After all, it can't be argued that the default icons phone manufacturers and app developers treat us to are not exactly the best-looking fruit in the bowl.
As we adore icon packs (actually, who doesn't?), we've taken upon ourselves to show you the best new ones that have stormed the Play Store and attracted our attention. We've been rounding these in a post every two weeks or so for over a year now, and we've stumbled upon many gorgeous icon packs.
Darkonis
If you have a soft spot for dark-themed icons, Darkonis will undoubtedly float your boat and drive your train. There are more than 2,500 icons on board, all of which are employing darker shades. With more than 37 wallpapers on board, it proves to be a worthy pick for those who value great quality that comes in vast quantities.
Panorama Material
The name of this icon pack almost perfectly describes its looks - all 2,500+ icons on board look panoramic and stretched. There are also 18 wallpapers inside, with support for Muzei and support for a plethora of custom launchers. You can get all of these for $0.99 at the moment.
Segno
There are over 2,100 icons in Segno, all of which have a retro, tangible 90s style. We definitely dig these, and feel that many of you might feel the same way!
Amity
Amity is gorgeous, it's definitely something else! The well-designed round icons are a feast for the eyes.
Stylish Icons
With over 2,000 icons aboard, Stylish is an icon pack that one can hardly hate. That's largely due to the appealing warm color palette that got chosen to do the job. There's also 8 high-res wallpapers that go pretty well along the supplied icons. Exquisite!
Skice
For the most part, Skice is an intriguing icon pack that features icons with sketchy outlines. It's definitely not an icon pack that will be anyone's cup of tea, yet it's an intriguing new addition to the scene that some of you might like.
Vibes
Download ($1.50)
There are 660 icons aboard vibes. That's seemingly way less than what rival icon packs offer, but hey, this one is emphasizing on quality, not quantity! Vibes employs well-matched pastel colors that make it a compelling pick for those having a penchant for subtle icons.