Best new icon packs for Android (June 2015) #2
5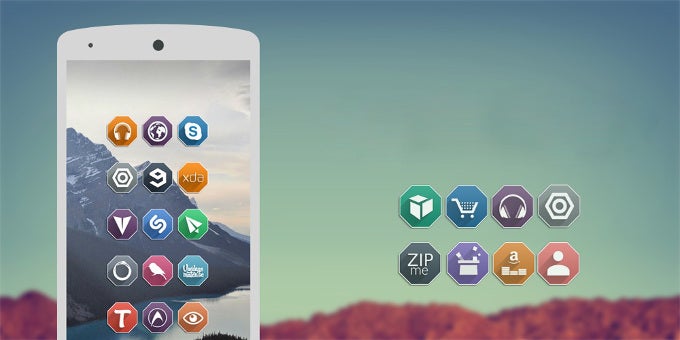 What's one of the easiest ways to breathe in new life in your phone's interface is by giving it an icon overhaul. There are already a great lot of totally awesome and beautiful icon packs for Android.
But this abundance of notable icon packs does not mean that a handful of noteworthy ones don't appear on Google Play each and every day - on the contrary, at least one collection of icons gets released each day. However, keeping tabs on all of these is quite a cumbersome task, even for those who are into such things.
This is why we regularly show you the icon packs that have recently made their way to the Play Store and deserve your attention. Have in mind that you'd normally need a third-party launcher in order to change your stock icons with some of the beautiful suites right. Note that as a rule of thumb these are usually compatible with all third-party launchers that support icon packs, such as Nova, Apex, etc.
Lines
This icon pack comes with more than a 3,200 unique icons, 200 different wallpapers to choose from, and numerous other features. Note that Lines is also available for free, but that version "merely" comes with 2,400 or so icons on board.
FLAT Color
With FLAT Color, you get more than 400 high-res icons that employ flat looks encapsulated within a discernible octagonal shape. You also get a handful of wallpapers that go quite well with the included icons.
PINN
PINN comes with 1780 icons on board, as well as 24 wallpapers with a resolution of 3200x2560 pixels. What's more, there are also 4 built-in skins for Zooper Widget Pro and dynamic calendar icons.
Marvak
There are more than 1,800 icons inside this icon pack, as well as a handful of wallpapers, and support for Muzei and a multitude of launchers.
Soul

This vibrant icon pack has 1,900 icons in store and also has some 13 HD wallpapers. You can enjoy bi-weekly updates, dynamic calendar support, and support for Muzei, one of the popular live wallpapers.
Orium
Orium comes with well over a 1,850 icons, 150 wallpapers to choose from, icon request feature, analog clock widget, and many other features.