Best new icon packs for Android (July 2016)
0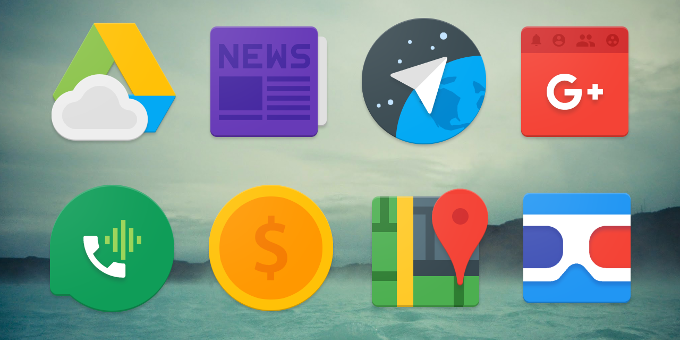 With an icon pack, you can easily transform the interface of your Android device from "boring" to simply "AWESOME" in mere moments.
As you certainly know, this quick and easy overhaul requires you to have a custom launcher, but it's totally worth it, we promise! We love icon packs and we are certain many of you do so, too!
After all, it can't be argued that the default icons phone manufacturers and app developers treat us to are not exactly the best-looking fruit in the bowl.
As we adore icon packs (actually, who doesn't?), we've taken upon ourselves to show you the best new ones that have stormed the Play Store and attracted our attention. We've been rounding these in a post every two weeks or so for over a year now, and we've stumbled upon many gorgeous icon packs.
Stratos
Stratos does a pretty good job of imitating a hard drawn icon pack. If we had to pick one icon pack as best from the last two weeks or so, Stratos would likely be our top pick.
Perfect
Perfect is totally worth the money its developer is asking for. What can we say? Despite the fact it's still in beta and has a limited selection of icons on board, all of the supplied ones are a sight to behold.
Gyre
Gyre is exquisite. Not only does it come with 1,000+ icons, but it also ensures that your home screen will look marvelous. Each icon is surrounded by a colorful circle, which is ensuring for a clean, unified look. We love it.
Pineapple
There's only one thing we can say about Pineapple - it looks fabulous. While still in beta and having merely 400 icons on board, it should be noted that it's a free icon pack, so it wouldn't hurt to give it a spin, right?
Blueprint Icon
This icon pack will likely be favored by those who are fans of simple icon packs that stand out. This is a perfect example for such an icon pack - with its monochrome looks, it's the perfect sidekick for simplistic themes.
Tap Black
With so many fancy icon packs around, we should not forget about the classic black and white icon themes. Tap Black is just that, a black themed icon pack that would go well alongside anything nicely.
SwishHD
Circular, colorful, neat - SwishHD has everything necessary to become a noteworthy pick for all icon lovers out there.