Best new icon packs for Android (July 2015) #2
4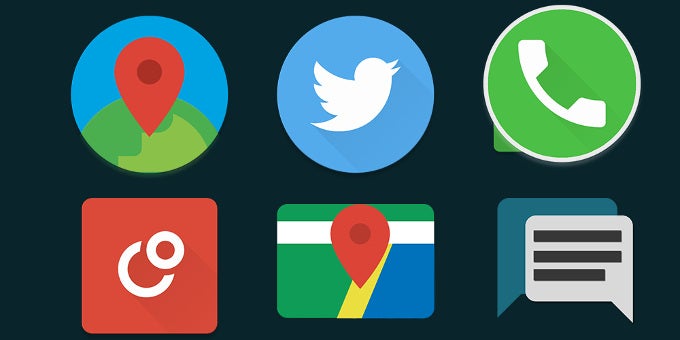 Looking for a quick way to change the looks of your Android device? Apart from changing the launcher, you can also bring a whole new look to your UI by simply changing the default icons with some more compelling ones.
There are a lot of quite awesome and intriguing icon packs for Android - normally, a handful of noteworthy ones appear on Google Play each and every day. However, keeping tabs on all of these is quite a cumbersome task, even for those who are into such things. This is why we regularly show you the icon packs that have recently made their way to the Play Store and deserve your attention.
Have in mind that you'd normally need a third-party launcher in order to change your stock icons with some of the beautiful suites right. Note that as a rule of thumb these are usually compatible with all third-party launchers that support icon packs.
Glyphsy
Although it has too few icons (currently 47) since it's still in early development stage, Glyphsy is an icon pack that will probably attract users looking for the perfect minimalist icon suite for their home screen.
Pristine
It's still in its early beta stage, but Pristine is already shaping up as one of our favorite icon packs. Currently, it comes with approximately 90 icons, with many more on their way. Additionally, there are 14 Material Design wallpapers on board, as well as an icon request feature and support for more than 30 Android launchers. If you wish to give it a spin before you support the developer, you can get it for free from its
dedicated Google Plus community page
.
Metallic
There are more than 1,465 icons inside this icon pack, as well as 5 custom wallpapers, and 7 custom icon docks for the launchers that support these. There is also a dashboard where you can browse the icons in Metallic and apply the desired icons to your home screen's setup.