Best new icon packs for Android (January 2017) #2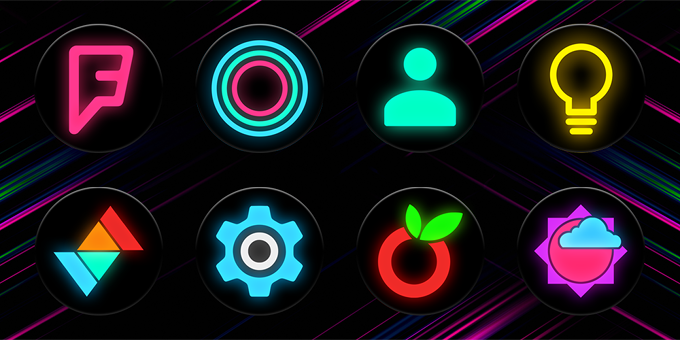 In case you've been around long enough, you've surely noticed that we here at PhoneArena are suckers for outstanding Android icon packs. There's just something extremely alluring to a well-made icon pack as it just makes everything fall into place.
With Google Play seeping from the cracks with new icon packs every week or so, we've taken upon ourselves to separate the wheat from the chaff and highlight the notable new icon packs that grace Android. Oh, and by the way, you can now use custom icon packs with Android launcher, even stock ones -
here's how
.
Here's what notable new icon packs have hit the Play Store in the past two weeks, give or take.
Ombre
If we had to pick one icon pack to accompany us on a deserted tropical island for a year, Ombre wouldn't have been our top pick but we would have definitely considered getting that one! Carrying some 3,000 icons of nicely designed multi-layer icons aboard, Ombre is one of those packs that set themselves apart in an unobtrusive way and has the uncanny ability to really make your home screen "pop up". Pair it with a matching wallpaper—there are 50 of those included in Ombre—and you're in for a good time!
Hexico
Hexagonal shapes aren't getting a lot of love lately, as round and squarish Material Design icons packs are dominating the Play Store. Hexico comes along to remind us that hexagonal icons also have their place under the sun. With some 1,375 icons and 25 wallpapers on board, Hexico is an icon pack that we highly recommend.
Neon Glow C
Download ($0.99)
If you're anything like this, retro stuff always seems to find a way to your heart. While it's unapologetically new, Neon Glow C captured our attention with the rather cool neon-filled 80s vibe it conveys. With over 4,010 vivid and vibrant icons in the mix, this icon pack definitely fits the bill when it comes to quantity. Just throw in a vaporwave wallpaper and you're set.
Bold
Bold comes along with a large number of circular icons that employ rich saturated colors. These look great as far as we are concerned, though we feel like Bold doesn't exactly set itself apart from the competition with anything particularly interesting. Still, it's among the better icon packs of late.
Blorbs
What's not to like about an icon pack that boasts hand-drawn icons, right? Blorbs may only have 300 icons on board, but rest assured that those are a joy to look at. Perfect for more laid-back setups where the appearance is more important than the thousands of icons you're never going to use.