Best new icon packs for Android (February 2016) #3
2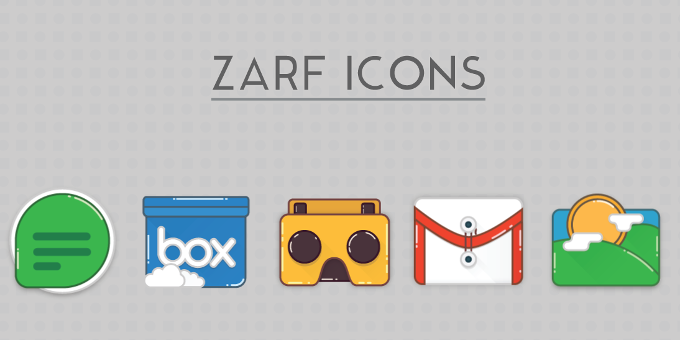 Ever wondered what's the fastest way to breathe new life into your Android phone, and more specifically into its interface looks? There is a quick and easy answer to this question - the fastest way to spice things up is by getting a custom launcher and employing a custom icon pack! We love these, and you should do, too! After all, within minutes you can transform your dull UI into something different and exciting, like this one.
As we adore icon packs (
actually, who doesn't?
), we've taken upon ourselves to show you the best new ones that have stormed the Play Store and attracted our attention. We've been rounding these in a post every two weeks or so for over a year now, and we've stumbled upon many gorgeous icon packs. Of course, there have been even more not so great ones, but that's the price that has to be paid.
We will continue to sift the wheat from the chaff for you and today's no different. Scroll down below for the best new icon packs that have arrived so far in February 2016!
Cosmic
This new icon pack has more than 1335 icons on board, but don't worry - thanks to Cosmic's on-board icon masking, all of your apps will receive a visual overhaul, not only those that are included by default. Design-wise, Cosmic somewhat reminds us of Samsung's new "
squircle
" icons, though these are way more rounder and more cartoon-ish. Regardless, Cosmic looks dapper!
Gaufrer
We've hardly seen anything remotely similar to Gaufrer lately and that's a nice thing! It truly sets itself apart from the rest of the icons on the Play Store. Sporting an intriguing approach to lightning and a pleasant color palette, Gaufrer will fit rather well in your minimalistic home screen setup.
Painted Sphere
Painted Sphere looks totally rad, there's no denying that. Circular in shape, all icons employ a matching texture or paint that give them a grungy, eye-catching look. Without a doubt, a pretty strong candidate for being one of the best new icon packs we've seen this February!
Splash
Download ($0.99)
There are more than 750 icons in Splash, all of which are neat and simple. Nothing weird going on here and that's actually a nice thing. Less is more, and Splash proves that simple things go a long way!
Zarf
This truly gorgeous icon pack is definitely our cup of tea. It's the opposite of what you'd call "minimalistic", as each icon sports a pleasant amount of intricate details. We spent a lot of time exploring the icons, and we certainly liked them a lot!