Best new icon packs for Android (February 2016) #2
3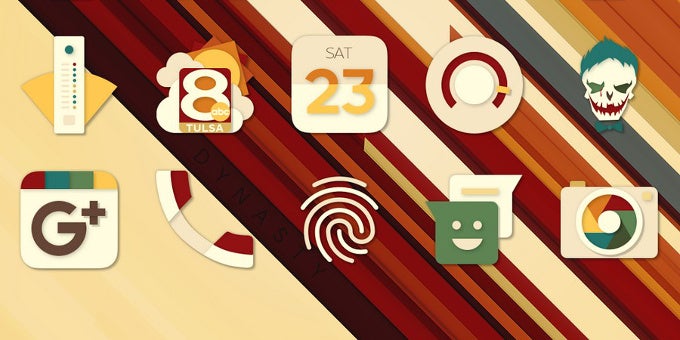 Ever wondered what's the fastest way to breathe new life into your Android phone, and more specifically into its interface looks? There is a quick and easy answer to this question - the fastest way to spice things up is by getting a custom launcher and employing a custom icon pack! We love these, and you should do, too! After all, within minutes you can transform your dull UI into something different and exciting, like
this one
.
As we adore icon packs, we've taken upon ourselves to show you the best new ones that have stormed the Play Store and attracted our attention. We've been rounding these in a post every two weeks or so for over a year now, and we've stumbled upon many gorgeous icon packs. Of course, there have been even more not so great ones, but that's the price that has to be paid.
We will continue to sift the wheat from the chaff for you and today's no different. Scroll down below for the best new icon packs that have arrived so far in February 2016!
With more than 1,600 vivid icons aboard, Annabelle UI is pretty good-looking. Apart from this large amount of icons, you also get eight Quad HD wallpapers by purchasing Annabelle UI. You are also entitled to weekly updates and you can also request specific icons from the developer. Neat-o!
Acorn
Acorn comes with merely 350 icons or so. So, why are we highlighting it at all? Well, Acorn seems to be centered around quality, not quantity — all of the icons on board are "shapeless", which means that the icons don't have backgrounds. Additionally, each one is pleasantly minimalistic and gorgeous in its simplicity.
Dynasty
Dynasty is all about that retro look which has been a bit trendy of late. While the icons themselves are nothing to write home about, the yellowy-greenish color scheme of the icon pack seems like a blast from the 50s. Definitely a must have for those who smile whenever they spot the word "vintage".
Dominion
Dominion is courtesy of the same developer that brought us Dynasty. This one, however, is painted in darker hues and will most certainly suit similar desktop themes better. Put it on a dark background and you might easily pull a classy dark setup.

We like.
Icon Craft
Fan of Minecraft, one of the most popular games of the bast few years? You might be! If so, this icon pack will help you create that coveted Minecraft theme for your home screen. With more than 1,500 blocky and pixelated icons inside, Icon Craft will most certainly please all fans of the tricky survival sandbox game.