Best new icon packs for Android (December 2015) #2
4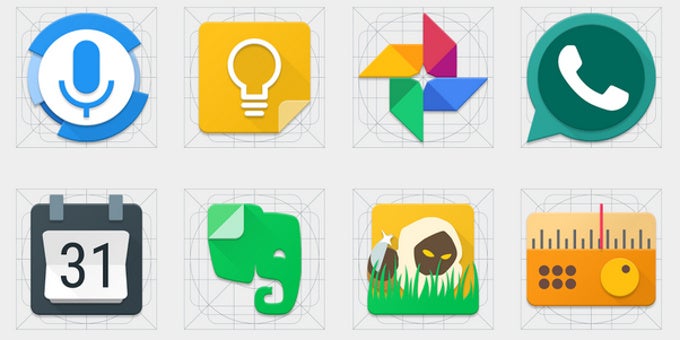 Changing the icon pack of your Android device and giving the UI a fresh new look is as easy as 1-2-3. There are just a couple of prerequisites that need to be met - you need a launcher that supports such a cosmetic overhaul, be it a custom or a stock one, and, of course, an icon pack that grasps your attention.
If you've stuck around with us for the past nine months or so, you've certainly stumbled upon our bi-weekly column that intends to present to you fresh new icon packs for Android. They are shiny, they are eye-catching, they are worthy of being installed on your device, and most importantly, they're plentiful!
Right below, you will find the noteworthy spic-and-span icon packs that have stormed the Play Store during the last fortnight. Which one is your favorite?
Urmun comes with more than 3,860 icons on board, and boy, aren't they good-looking! Developed by Vertumus, which stands behind many of our favorite icon packs for Android, Urmun feels both familiar and different, in a pleasant kind of way.
Flat UI
This one comes with "hundreds of icons", each of which sporting circular design and adhering to Google's latest Material style. Each icon has dimensions of 192 by 192 pixels, which means that they'll look sharp and as good as it gets on any display.
Atlas
The 550 icons that Atlas has are all designed with minimalism in mind; they are of the shapeless type, which means that each icon is different from the previous or the next one. The variety is all there, up for grabs for merely a buck.