Best new icon packs for Android (August 2015)
8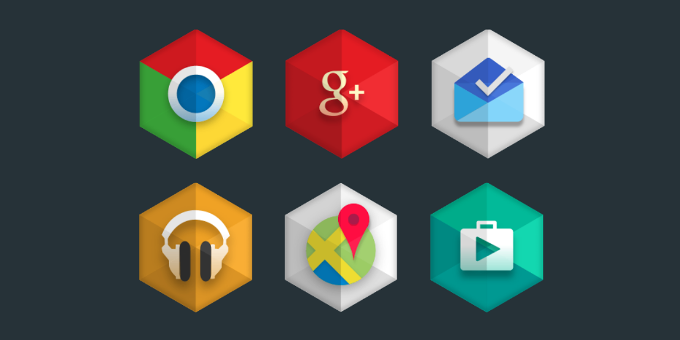 Hey there, icon lovers! Looking for a quick way to change the looks of your Android device? Apart from changing the launcher, you can also bring a whole new look to your UI by simply changing the default icons with some more compelling ones.
There are a lot of quite awesome and intriguing icon packs for Android - normally, a handful of noteworthy ones appear on Google Play each and every day. However, keeping tabs on all of these is quite a cumbersome task, even for those who are into such things. This is why we regularly show you the icon packs that have recently made their way to the Play Store and deserve your attention.
Have in mind that you'd normally need a third-party launcher in order to change your stock icons with some of the beautiful suites right. Note that as a rule of thumb these are usually compatible with all third-party launchers that support icon packs.
Kent
Kent provides you with more than 700 hexagonal icons, as well as around 10 wallpapers that go pretty well along with them. Provided that some of the apps you have are not themed, Kent will automatically do this for you since it comes with icon masking.
Proton-W
With more than 2,448 icons inside, Proton-W is a pretty feature-packed icon suite, which also comes with 20 matching wallpapers, icon masking, and support for every launcher you might throw at it.
Arrow
Provided that you shell out $0.99 for Arrow, you will have some 2,000 icons at your disposal. It will work with the more popular launchers on the Play Store.
This icon pack comes with some 2,000 icons inside Each is 200 x 200 pixels in resolution, making them a pretty suitable match for higher-res displays. The suite comes with dynamic calendars, a dashboard, and theme icons.
LollyDrop
This icon pack does not only come with 350 Material Design icons, but with a number of different variants for each one, making the final tally of items in LollyDrop around one thousand.
LED 3D
With 1,510 icons inside, LED 3D will treat you to some unorthodox, three-dimensional neon-y icons. There are also 6 wallpapers on board, complemented by an icon masking feature that will make all of your apps in line with its style.