Best new icon packs for Android (April 2016)
4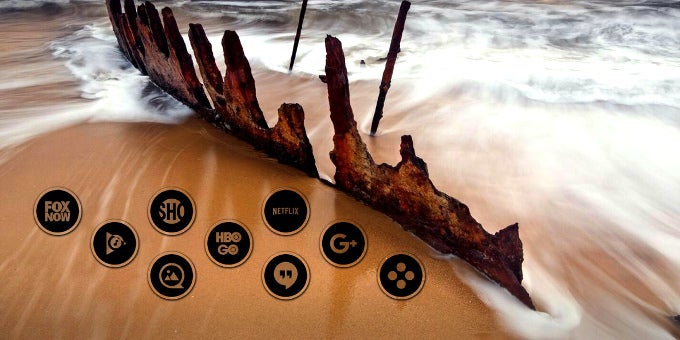 Ever wondered what's the fastest way to breathe new life into your Android phone, and more specifically into its interface looks? There is a quick and easy answer to this question - the fastest way to spice things up is by getting a custom launcher and employing a custom icon pack! We love these, and you should do, too! After all, within minutes you can transform your dull UI into something different and exciting, like this one.
As we adore icon packs (actually, who doesn't?), we've taken upon ourselves to show you the best new ones that have stormed the Play Store and attracted our attention. We've been rounding these in a post every two weeks or so for over a year now, and we've stumbled upon many gorgeous icon packs. We are glad to share, so be our guests!
Saturate
"Strong splashes of color where they are wanted. Desaturated where they are not" - this is how this icon pack is described, and this description couldn't be more correct. It certainly is something else, and while it might not float just anyone's boat, it's definitely a marvelous icon pack.
Desaturate
Similar to Saturate but with a different color scheme, Desaturate is mostly fit for darker home screen setups. Don't let this fool you though: get it and experiment. The results might surprise you!
Materis
Inspired by Google's design efforts, Materis will fit like a glove on those home screen setups that focus on sleek representation of Material Design. There are some 630 icons and 30 wallpapers on board, making it a worthy pick!
Tabloid
Looking good, are we? With a color scheme that goes easy on your eyes and 3,800 well-detailed icons, Tabloid is everything a good icon pack should be. We like!
Miller Black
Classy and sleek, this icon pack will most certainly fit on most home screen themes. Part of this is due to their circular shape and black colors.