Best new Android and iPhone apps (March, 2018)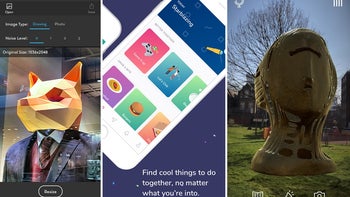 Well, just like that, another month is over. And what a month it was — we got the new Samsung Galaxies, we got the new Sony flagships, and tons of more cool stuff from MWC. Yeah, it was fun.
But that doesn't mean that app developers collectively paused and didn't upload anything to the app stores. On the contrary — we've got a bucketfull of new software from both the App Store and Play Store. Don't worry, we went and sifted through as much as we can and picked out some cool apps for you.
So, what do we have? Microsoft's new photo transferring app looks really cool and makes it super-easy to get photos from your phone to your PC, then we have some fun voice-tuners to channel your inner Batman, a nice activity tracker or two, and some more AR apps. Let's dive right in!
New for iOS
New for Android
New apps for Android