Best new apps for Android and iOS (March 24th - 30th)
1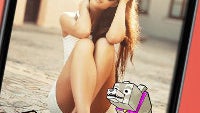 Hello there, appaholics, and welcome to yet another weekly comb through the new apps for Android and iOS. The amount of offerings on the Play Store and App Store was, again, pretty substantial this past seven days, and we've done our best to filter through some apps that you may find interesting. Just like every week, we've also got a list of the best new games to come out, too, so be sure to check that out
here
.
So, without further ado, let's check out what developers have in store for us now. As always, there were quite a few photography apps to pop up, so we set our filter to "nitpick" and raked out just the couple that stand out with something special. There are also some interesting social media offerings, some cool phone experience-enhancing apps, and some special offerings for the musically inclined among you.
New for Android
1. Drupe
If you are one who finds themselves constantly texting with people in a mixture of different apps, you'll probably find Drupe to be a useful offering. The app gives you quick access to your favorite / recent contacts via a pull-out bar on the left side of your phone. Once you get that drawer out, another one opens at the right side of the screen, displaying your communication apps – phone, SMS, Facebook, Hangouts, and whatever else you may have installed (WhatsApp, Viber, Skype, et cetera). All you need to do is tap on the portrait of the person you wish to contact and swipe it over to the app you want to use for that specific conversation. If not a much needed upgrade, Drupe is still a simple, elegant, and pretty fresh take on how we use our phones.
2. FrontBack
Jealous of the dual camera features that manufacturers like Samsung, Sony, and HTC put on their higher-end phones? You know, the ones that use both the front and rear snappers to take both a picture of what you are looking at and your facial expression at the same time? Well, FrontBack brings that function to every phone. And, of course, no photography app comes without at least a limited number of photo editing options (crop, colors, etc.) and some Instagram-made-these-famous filters. So, there you go!
3. Gesture Controller Free
This is one of those "I don't know if I should keep it on my phone, but it definitely sounds cool enough to try" apps. Gesture Controller will let you launch any app on the phone via waving the device in a specific manner. Of course, one can imagine a number of scenarios where this app could potentially be troublesome, or at least not as practical as it seems on paper, but overally the idea is neat, even if you just use it once or twice to wow your friends.
4. Photo Editor Minecraft Edition
Minecraft is among the (if not the) most popular indie games to come out these past few years. The game has a cult following of its own and it is obviously the target of the app's developer. It does exactly what the title suggests – you can place and edit minecraft-themed stickers to your photos – you know, just to see if you would look good in the famous blocky world.
5. GIPHY for Messenger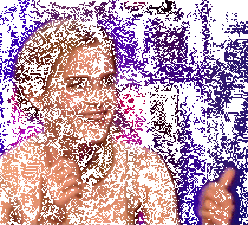 If you love .gifs as much as your average Internet-aholic, you probably know what Giphy.com (hint: it's one of the Internet's largest .gif libraries). Now, we all love to (or know somebody who loves to) express ourselves with a funny animated picture now and again, and often times, Facebook's stickers just don't cut it. GIPHY for Messenger is here to sate your .gif sharing needs, as it eliminates the need for you to open the images in the web browser and sharing them via links – this little app will allow you to immediately pick a .gif and send it to any one of your Messenger contacts.
New for iOS
1. Choosic – Discover new music
In its current state, it's safe to say that the musical market is mind-bogglingly overpopulated. The Internet, however much large companies hated it, has done what it does best – given artists a shot of worldwide exposure through the many various apps, streaming services, and websites. This is a great thing, indeed, however, the casual user could often get intimidated by the amount of artists there are out there and discovering new music is often a daunting task. Luckily, the industry is adjusting, and algorithms that cater to a user's specific taste have already been adopted into the mainstream – often fused with the aforementioned streaming services.
So, Choosic employs such algorithms and dresses them up in a Tinder-esque "swipe left to dislike, right to like" skin. It's there to help you discover new acts to listen to, based on what the app knows about you, so the longer you use it – the better (supposedly) its guesses will be.
2. Periscope
Twitter, Inc.'s newest offering is a live streaming app – yes, much like Meerkat. Of course, being developed by Twitter itself, this one integrates with the social media's platform just a bit better. The whole app is elegantly simple and can generally be controlled with a few swiping gestures. The point is simple – if you have something worthy of streaming to the world – launch the app and point your phone towards it. Viewers can chat (the broadcaster sees the messages, too) and "heart" the broadcast, but the focus of the app is always on the actual stream.
3. Filters
Yes, yet another photo-coloring app, but make no mistake – Filters is not for the feint of heart. Why, you ask? Well, we found its 800+ filters and 300+ overlays to be just a bit daunting. However, we are positive that photo aficionados among you will strongly appreciate such a collection. Would you buy that for a dollar?
4. Layout for Instagram
Made by Instagram, Inc. this handy little app will let you combine any pictures you may have uploaded to the social media and create your own custom layout. Tools like face finder (filters out the photos that don't have people on them) and recents are here to help you out to filter through the bulk, if you happen to be a heavy Instagram user, and, of course, it packs some filters, which you can apply to the layout after it's done.
5. Adobe Photoshop Mix
Oh, yeah, there's going to be more photo editing – Photoshop is not a product name that we can just brush off. This specific Mix edition of the app takes care of cutting and merging different photos, together with a few adjustment tools for quick refinements. The app integrates with Creative Cloud and can pull and use projects from your pool at will. Of course, the Mix's functions will probably not be enough to sate a hardcore editor's hunger, so Adoba has also released
Photoshop Express here
.
6. Mitosynth
The iOS musicians out there may want to take a look at Mitosynth. A rather pricy offering for a mobile app, this little fellow looks to be a very potent synth with all the wave editing bells and whistles you'd expect and a very, very generous amount of modulation options. It's packaged in a beautiful UI and generally invites the user to create ambiance and pad effects, but you'd be mistaken to think it can't do lead synth as well.