Best new apps for Android and iOS (April 7th – April 13th 2015)
6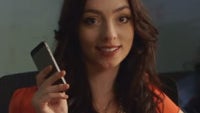 Hey there, app hunters! As we do each week, we've combed through the Android and iOS stores once again to look for something interesting for you to download and play around with. Keeping track of the new apps that come out for the lighthearted, so should you desire to have a look at some fresh offerings each week, yet feel daunted by the heap of information you'd have to dig through, feel free to check back regularly.
So, surprisingly, there is no large influx of photography apps. We've got an interesting remote control for PowerPoint presentations and a service that can give you more phone numbers to separate your personal and professional lives, among others. Go ahead and dive right in!
1. Flyp
(free, subscription fees)
Using the Flyp service, you can get multiple phone numbers, working for both calls and texts, and separate your contacts accordingly. To top it off, each number can have its own voice mail, which means that you can remain professional for your work contacts, fun for your friends, and whatever else you might need.
2. Tilt
(free, service fees)
Tilt is a service, which helps you collect the cash you need for that group buy you had planned. It could go from a collective birthday gift, to a large-scale project, such as a structure's renovation, or even Kickstarter-grade projects, which get funded by strangers. Donations will not be billed until you reach your project's target, so contributors are safe, while getting your cash will cost you a 2.5% fee.
3. Office Remote
(free)
Office Remote will allow you to swipe through pages, view presentation timer and slide numbers, and even simulate a laser pointer on your PC's Office Word, Excel, and PowerPoint documents all from your phone's display. In order for the app to work, your computer needs Bluetooth and an Office Remote addon intalled.
4. Volume Analyzer
(free)
An app, which allows you to measure the noise level in your environment. Useful for a few professionals and those of you who are curious about what exactly they are putting their ears through in their everyday lives. Or, just use it to brag about how loud your guitar amp can get.
5. PassQi+
($6.99)
PassQi+ allows you to switch from password authentication to device authentication – connect your iPhone to your PC via Bluetooth and pair them via a QR code verification scan and voilla. You should now be able to enter the username and password for any service and website you use on your computer into the app and let them unlock automatically whenever the iPhone and the PC are close to each other.
6. Picturine
(free)
Another photo editing app, Picturine is free, light, and easy to use. Yet it offers over 200 light, bokeh, and filter effects, on top of cropping, rotating, and color editing. There are also some presets to ease you in, should you happen to feel overwhelmed by the amount of choice available.