Best new Android widgets (September 2015) #2
1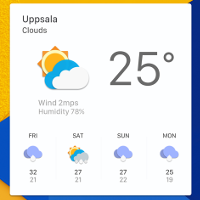 Although not every Android user makes full use of them on a regular basis, the home screen widgets that are natively supported by Google's OS are one of its fundamental functionality features. In general, widgets are "miniature application views that can be embedded in other applications (such as the home screen) and receive periodic updates".
It goes without saying that if you take away Android's widget support, you are essentially stripping it away of one of its defining features. And we don't want to do this, do we? On the contrary, we want to regularly present to you the best and most noteworthy new widgets that get released on the Play Store. As it's rather hard to separate the wheat from the chaff, we do the hard work for you and show you all the new widgets that you should know about once every two weeks.
Here are some of the recent ones that caught our attention.
Marshmallows for Zooper Widget
Android 6.0 Marshmallow is just around the corner and is undoubtedly anticipated by the majority of Android fans. While this Zooper skin in particular has little to do with the upcoming major version of Android, it's still a nice-looking skin that can easily complement your Material Design-themed UI setup. Of course, it's not a standalone app, so you will need Zooper Widget Pro if you want to give it a spin.
Marshmallows for Zooper Widget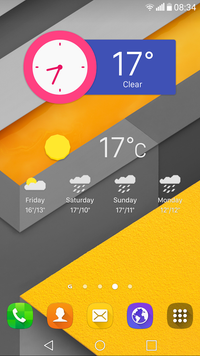 Black Flip GO Weather EX Widget
Using GO Weather Widget? Well, here's a pretty nice skin for the weather app. Black flip clock, paired with a handful of other status bars, and most importantly, a weather bar, is what Black Flip will be treating you to.


Sticky Notes Widget Pro
Thanks to this widget, you can easily jot down a note while on the go, without the need of opening Google Keep, S Note, or whatever you might be using on the regular. The widget is customizable and allows you to define different colors for each note you have on your home screen.