Best new Android widgets (October 2015) #2
3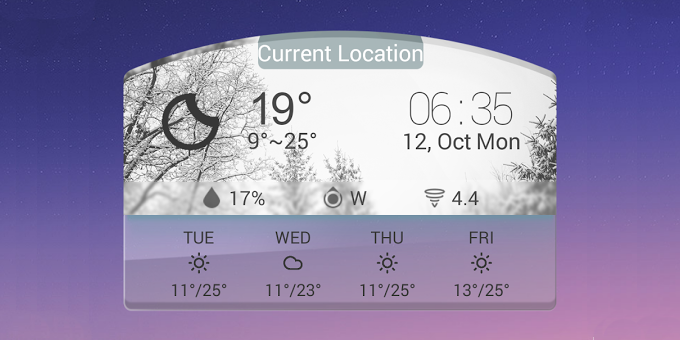 The time has come to show you some of the best widgets that have ventured to the Google Play Store during the past two weeks! As you have probably noticed, we have been running this bi-weekly column for some time now. As a result, we have formed a pretty good understanding on how to separate the wheat from the chaff.
Although not every Android user makes full use of them (as it's entirely optional), the home screen widgets that are natively supported by Google's OS are one of its fundamental functionality features. In general, widgets are "miniature application views that can be embedded in other applications (such as the home screen) and receive periodic updates", and are usually regarded highly by the Android community.
It goes without saying that if you take away Android's widget support, you are essentially stripping it away of one of its defining features. And we don't want to do this, do we? On the contrary, we want to regularly present to you the best and most noteworthy new widgets that get released on the Play Store. As it's rather hard to separate the wheat from the chaff, we do the hard work for you and show you all the new widgets that you should know about once every two weeks.
Tablet Weather Battery Widget
Save from looking nice, this widget also has the necessary arsenal of functionalities needed to be included in this list. Apart from showing you the time, it also provides useful information about the current weather conditions in a given location, like humidity, wind speed and direction, sunrise/sunset information, lots of supported languages, and more.
KWGT Kustom Widget Maker
have you heard of KLWP, the noteworthy live wallpaper maker? The developer behind it just released KWGT, an awesome new app that allows you to create a custom widget for your home screen. It's similar to Zooper Widget regarding the functionality it offers - an unprecedented control and quite the control over the widgets you can create. Thanks to the WYSIWYG (what-you-see-is-what-you-get) editor, you can now create your dream widget in a jiffy. However, be warned that the app comes with a steep-ish learning curve.
Amber Weather Forecast Widget
So arch-y, so cool! This weather widget aims to present the current and upcoming weather conditions in a beautiful way without skimping on the informativeness that we value so much. Note: this is not a standalone widget - to make use of it, you need to have
Amber Weather
installed.