Best new Android widgets (May 2015) #2
2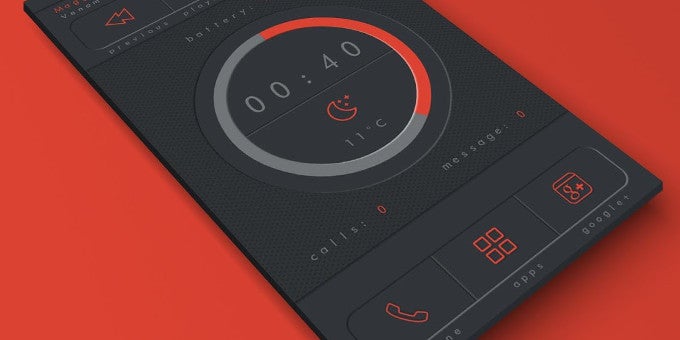 If you're a dedicated Android fan and not making full use of widgets, then you're totally not using the full potential of Google's platform. See, if we take away widgets out of the feature bag, we are easily stripping it from one of its defining features.
Certainly, a lot of widgets arrive on Google Play daily. Sifting the wheat from the chaff is pretty hard, even if you are a fan of customization. That's why we do the hard work for you and provide you with a curated selection of all the best new widgets that arrive on Android every two weeks or so.
This week is no different, as the fortnight's dosage of Android widgets is here. Scroll down and check out the notable new ones that you shouldn't miss at all costs.
Nightfall for Zooper Widget
Get Nightfall on your phone and you will enjoy a full-screen widget that gives an intriguing look to your homescreen setup.
Conversation Widget
Thanks to this widget, you can have your WhatsApp conversations displayed straight on one of your homescreens. You can only see the last 100 messages, mind you.
Buntu Clock Zooper Widget
This compelling theme for Zooper Widget allows you to put a nice-looking minimalistic clock straight on your homescreen.
Flash Light Widget
Certainly, it's not the first widget that allows you to use your phone as a flashlight. As such, you get a button on your homescreen that enables the flashlight.
Musical Zooper Widget
Another single-screen widget solution for your Android device. Just make sure you have Zooper Widget and Nova Launcher installed before you get it.
Widget Translate
Thanks to this widget, you can translate words and expressions from one language to another in no time. It uses the Bing translation API and supports up to 42 languages to translate between.
Dent Zooper Widget
One of the better whole-screen Zooper Widget skins that arrived recently, Dent certainly looks like one of the better ways to spend a buck.
Lone Widgets
This compilation of widgets comes with an analog, digital clock, and battery widget. These are completely clickable - tap a widget and the corresponding app will be launched.
Razer for Zooper Widget
Tired of whole-screen Zooper Widget setups? We hope not, as Razer is rather worthy of your attention.