Best new Android widgets (March 2016)
0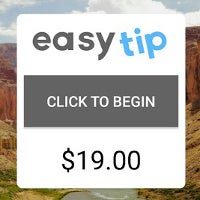 Do you use widgets on your Android device? If yes, good for you, if not, why not? After all, widgets are one of Android's fundamental features and not utilizing them is like driving your supercar to the local Walmart only - a waste of potential! It's true that other operating system support similar UI features, but let's face it, none is as advanced as Android's take on the matter.
As we are pretty keen on customization and widgets are a a major part of this ordeal, we scour the Play Store every two weeks and search for the very best new widgets. And why do we do this exactly? Simple, we want to regularly present to you the best and most noteworthy new widgets that get released on the Play Store. As it's rather hard to separate the wheat from the chaff, we do the hard work for you and show you all the new widgets that you should know about once every two weeks.
ICE: Emergency Call Widget
If you find yourself in an accident of any kind, perish the thought, the one thing that will be of utmost importance is to make sure that help is on the way. In case you can't call the authorities for aid or provide important information about yourself, it's vital that a bystander can do so. This is where this widget comes in handy - it places itself on the lock screen of your phone and displays your name, blood type, and other important tidbits of info.
Widget Days Counter
Counting days and weeks is as easy as pie in the beginning, but as time passes, this task becomes increasingly difficult. With Widget Days Counter, you will have an easier time keeping tabs on the time that's passed since a preset date. Of course, all of this information will be available at a glance at all times.
Baby D-Day Widget Pro
Got a newborn in the family? Well, you will hardly forget its name or age in the first few months since it's been born, but let's face it, a piece of vital info can always slip out of your mind. That's why keeping tabs on these is crucial. Well, this is where Baby D-Day Widget Pro comes in handy. It shows basic and additional info about the kid in question. Nifty!
Easy Tip
One of the important questions that everyone comes across every once in a while is, without a doubt,
"How much to tip?"
. Indeed, a simple Google search provides some 288 million results for said question. Now, this where this widget comes in handy - it allows you to calculate just how much to tip!