Best new Android widgets (February 2016) #2
4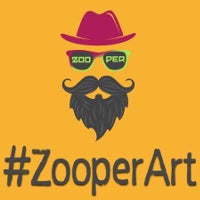 Do you use widgets on your Android device? If yes, good for you, if not, why not? After all, widgets are one of Android's fundamental features and not utilizing them is like driving your supercar to the local Walmart only - a waste of potential! It's true that other operating system support similar UI features, but let's face it, none is as advanced as Android's take on the matter.
As we are pretty keen on customization and widgets are a a major part of this ordeal, we scour the Play Store every two weeks and search for the very best new widgets. And why do we do this exactly? Simple, we want to regularly present to you the best and most noteworthy new widgets that get released on the Play Store. As it's rather hard to separate the wheat from the chaff, we do the hard work for you and show you all the new widgets that you should know about once every two weeks.
Feeling artsy? If yes, then a large amount of ZooperArt's 40+ themes might catch your attention. Ranging from Star Wars-inspired time and weather to colorful and undeniably hipster widgets, this widget suit for Zooper Widget Pro is definitely worthy of your attention.
Ticker - iDo Weather
There's an abundance of weather-related widgets on the Play Store, and that's a good thing - after all, who doesn't love having more options at hand? Well, Ticket is the living proof of this - it will show basic weather info straight on your home screen, which is what almost any other widget does. What sets this one apart? Why, it's curious ticket-like design, that is!
Weather & Clock Widget
Oh, look, yet another weather forecasting app! This one is actually good, though - it will show you the forecast for the upcoming 7 days, allows you to customize the looks of the homescreen widget, etc.