Best new Android widgets (December 2014)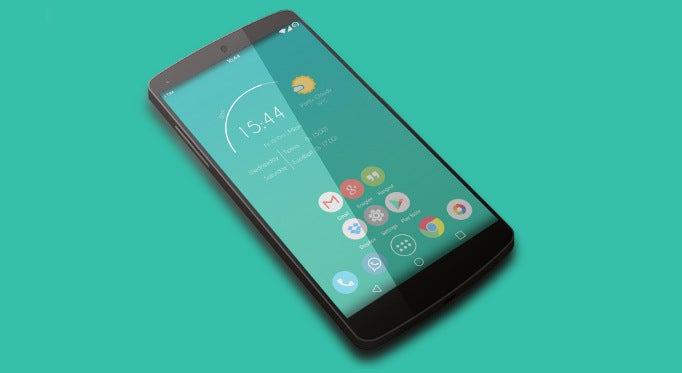 Up until iOS 8, widgets were among the main showstoppers of Android. Indeed, this is the beauty of Android - the ability to add a handy and configurable small applications with limited functionality right on your home screen is surely among the most valued aspects of Google's OS.
Surely, Google Play is the home ground of many a widget, and while we've already separated the wheat from the chaff numerous times, a multitude of new ones hits the app repository on a regular basis. That's why it's rather hard to keep tabs on all the new widgets that make the rounds for Android. Surely, even the most dedicated Android fans have a tough time keeping track of these.
That's why we decided to regularly keep you informed of all the notable new widgets that arrive on Google Play. Every two weeks, starting with this one, we'll present you the widgets that deserve your attention. Let's go!
Material Weather Widget
This weather widget is fully built around the Material Design guidelines. Apart from looking stunning, it's also quite useful and provides you vital stats about the local weather.
ACW: Amaze Clock Widget
A noteworthy clock widget that allows you to choose among numerous different clock themes.
Widgets toolbox


This widget allows you to add some nifty toggles directly to your homescreen. These can enable or disable various aspects of your device, such as Wi-Fi, mobile data, volume, and many others.




1028 Widgets

Although it doesn't come with 1028 different widgets, this newcomer for Android allows you to control some of the more substantial settings of your device comfortably right from your home screen, be it Wi-Fi, mobile data, or others.




Round Clock Widget

A simple and streamlined clock widget, which comes with a broad selection of different themes and "watch faces". You can't go wrong with simple.




Air Horn Widget

This widget allows you to play three different, quite loud, and mildly-interesting sounds of horns, because why not? You can also record and play your own sounds.




Prime For Zooper Widget

This is a collection of some rather good-looking skins for Zooper Widget. Have in mind that they won't work with its free version.