Best new Android widgets (August 2015) #3
0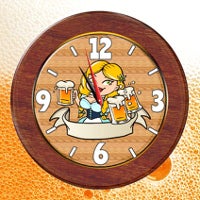 Your bi-weekly batch of new Android widgets is here, and as you probably know, you should be using these if you want to make full use of your Android phone's software capabilities. See, if we take away widgets out of the feature bag, we are easily stripping it from one of its defining features. And we don't want to do this, do we?
Apple's iOS also supports these though. While it doesn't bask in the same amount of customization options, Apple's platform still welcomes new widgets on a regular basis. From time to time, we will be highlighting some of the newer and top new iOS widgets as well.
This week is no different, as the fortnight's dosage of Android widgets is here. Scroll down and check out the notable new ones that you shouldn't miss at all costs.
Beer Analog Clock Widget
"Milk is for babies. When you grow up, you have to drink beer,"
Arnold Schwarzenegger said a long time ago. If you're a supported of this quote, then you will most probably enjoy this analog clock widget for your Android device. It comes with a handful of different watch faces for you to choose from. Cheers!
Beer Analog Clock Widget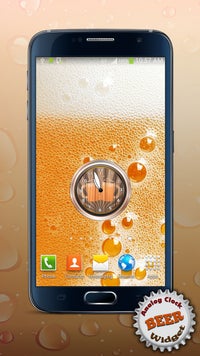 X-CPU Widgets
This new widget for your Android device puts overlay system monitors on your home screen that allow you to keep tabs on CPU, RAM, battery, or even temperature. There's also a battery status graph that will show you some general statistics about your battery life. The overlays are completely customizable; X-CPU widgets is available for free.
WiFi Hotspot Widget
Thanks to this widget, enabling and disabling the Wi-Fi Hotspot feature of your good ol' 'Droid device will hardly ever be easier - just tap the button on the home screen and it will switch on or off. Can't get any simpler than that.
Battery Info widget
There're certainly lots and lots of battery-measuring widgets on the Play Store, but it's never too crammed for another one. Apart from showing you the current state of your battery, Battery Info will also reveal other tidbits of info regarding the juicer at the back of your phone, like temperature and current voltage.