Best new Android and iPhone apps (July, 2018)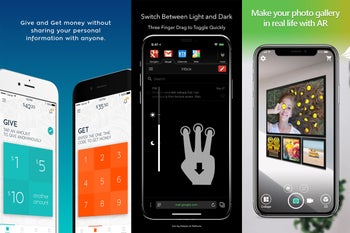 Here we are — another month has passed and we are well into Summer. Before you pack your bags and head off to the beach, you might want to check out what new apps have been hitting the App Store and Plays Store throughout June. What's that? Don't have time to check thousands and thousands of apps?
No trouble — we did that. Here we have a new monthly pick of fresh apps for iPhone and Android, plucked out of the constant stream of new software hitting both platforms. We've got a couple of cool augmented reality ones for iPhone, Instagram's IGTV app live on both platforms, a couple of cool-looking new weather apps, Google's new Podcast and Neighbourly apps, and more. Check them out below, see which ones you like, and let us know if there's a cool new app that we missed!
New for iOS
New for Android