Best new Android, iPhone and iPad apps (part 2)
1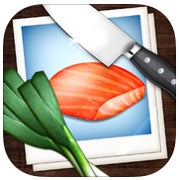 Part 1 of our November 2013 app selection can be found here.

The usual dose of app picks is here! We have hand-picked the finest Android and iOS applications and summarized them without discriminating by genre. As the Christmas and New Year Holidays approach us we are seeing more and more drawing, gift and kid apps. All are fun and we've included a few as well, but we've also highlighted some new and brilliant cooking apps like Paprika and Photo Cookbook - both will be helpful to get you started in the kitchen.
There have been plenty of other apps like the great Camera Plus camera replacement app for iPhone and the always fun MomentCam (now in English) on both Android and iOS. Make sure to check them all out, so you don't miss anything interesting. We're also looking forward to seeing your favorites in the comments right below. Speak up!
Best new Android, iPhone and iPad apps (part 2)