Best new Android, iPhone and iPad apps for May 2013
2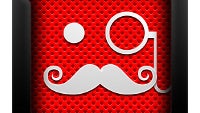 May is over and it's time for an app recap. There was a lot happening in this past month, but we want to highlight two events - the first one is that for the first time Google's Play Store is said to have more applications than Apple's App Store and the second one is the fact that Apple kicked out some key apps from its marketplace.
Two notable apps got pulled from App Store in this past month. AppGratis that delivers daily free apps was obviously considered offensive to Apple's App Store terms and conditions, but found a happy home on Android. The second application is Clueful - an app that scans your apps and warns your for applications that can access your private data and thus be a security threat. The app lives happily on Android only now.
Apart from these news however there were many great and uncontroversial apps. We actually have so many great apps this month that we'd have to divide our selection into two parts. Today, you get to see the first part with our carefully selected best Android, iPhone and iPad applications for May 2013. Chime in with your favorites in the comments below and stay tuned for the second part coming up shortly.