Best new Android, iPhone and iPad apps for March 2013
15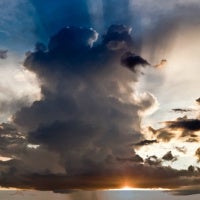 This is our monthly app selection with no games included. Go here for the best Android, iPhone and iPad games of March 2013.
March has come and gone, and with it ends the first quarter of 2013. In March we saw a lot of new apps appear on both Google Play and Apple's App Store, but only some of them truly deserve your time and attention.
We tried to pick only the best new apps for March, guiding you through endless depths of app catalogs. We are starting with a dozen of iPhone/iPad apps, and right after them continue with the new arrivals for Android.
Our app selection was pretty diverse - from photographic apps to baby care and nature-related ones, we tried to highlight what would be interesting to a great variety of readers. Take a look.
Best new Android, iPhone and iPad apps for March 2013