Best new Android, iPhone and iPad apps for January 2013
8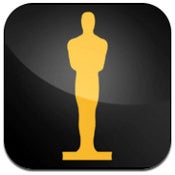 This is our monthly app selection with no games included. Go here for the best Android, iPhone and iPad games of January 2013.

2012 was an amazing year for apps and games - it was not just games that got to a near-console graphic quality, but apps also got more sophisticated, making full use of the array of sensors and the mobility a phone offers to deliver unique functionality.
And 2013 starts with just about that. From little tweaks to boost your productivity like an always-on swipe away app launcher, to fitness apps to time management and news. It's all here to kick off the year with a bang.
Moreover, we're confident developers have just started tapping into the huge potential in mobile apps. With larger extremely gorgeous screen 5 inches and up, the smartphone is becoming a small tablet of a kind. Take a look what new ways you have to put it in use in 2013.
Best new Android, iPhone and iPad apps for January 2013