Best new Android, iPhone and iPad apps for December 2012
9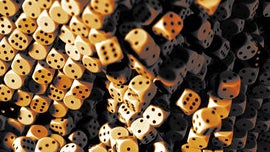 2013 is already here and in full swing, getting ready for the biggest electronics show for North America, CES 2013, kicking off in just a few days, but in the meantime we'll have just enough time to take a quick look back at December, the last month of 2012, and see what awesome apps it brought to us.
First, we have to say that this was an amazing year for apps and games on mobile. Best news of the year is that for smartphones there is now almost no app gap between Android and the iPhone. Developers have finally realized we're living in a world of smartphone duality and began coding for both platforms.
Most high-profile apps are now being released simultaneously for both iOS and Android. The brightest example came with Snapseed this month. The $4.99 iOS app acquired earlier by Google made a splashing debut on Android, selling for the sweet price of zero, and the price on iOS was also slashed to free.
But we have some innovative and surprising apps in this month's list. What's more important - we have plenty of reasons to get excited about app development in the forthcoming year. While hardware now goes to quad-cores and 1080p displays, we are already starting to see less excitement about specs, and more about what we can do with all this hardware. And that's the question that really matters.