Best new Android, iPhone and iPad apps for April 2013
5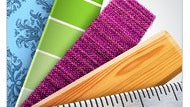 There are hundreds of thousands of applications on Android and iOS and every month thousands more come out. Among those thousands, we pick only a handful of the best apps - ones that can really change your experience with a device, making it fuller and more meaningful.
This months we have some amazing new applications. From the new Facebook Home for Android that you've all heard about to the amazing new Yahoo! Weather for iOS. And plenty more.
We don't limit our app selection by genre - you have launchers and science apps, weather and productivity. If it's good, it's there. And if we missed something - we'd love to see you add your suggestions in the comments right below. So with no further ado, here are the best Android and iOS apps for April 2013.