Best new Android, iPhone and Windows Phone apps for September 2013
16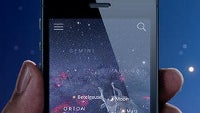 The summer is officially over in the Northern hemisphere and as the temperatures drop and we get cozy under our blankets and get used to spending more time indoors, it's time to catch up with the latest and greatest Android, iPhone and Windows Phone apps for the past month.
As always, we've hand-picked only the best apps out there to guide you through the deep and scary forests of app catalogs. In September, we have apps spanning from useful utility apps, to awesome weather apps, some great camera applications and a few surprises.
Let's make it clear that this is only our app selection - we separately pick the best games for the month, and that selection is coming up soon. Meanwhile, right below, we start with iOS apps, continue with Android and finish it all up with Windows Phone.
iOS apps - #1 to #12
Android apps - #13 to #22
Windows Phone apps - #23 to #27