Best new Android, iPhone and Windows Phone apps for July 2014
3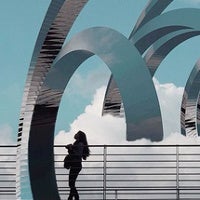 Feeling lost in the woods of millions of applications out there? Every month, we select the best new apps that have arrived for each of the three biggest platforms. In this round-up, we have selected the finest new titles released in July for Android's Google Play Store, the Apple App Store, and the Windows Phone Marketplace.
We kick off our selection with iPhone apps, and our top pick for the month is Kinomatic, the most advanced video recording and editing app on the App Store. It boasts a simple user interface, and powerful manual controls.
On the Android side of things, Bamboo Paper is our favorite for the month with its brilliant note-taking capabilities and nice interface. That's far from all, though - we have selected apps from various categories, from photography to productivity. Finally, we have some Windows Phone apps as well - Microsoft's platform continues its steady growth and this month it got an official app for Fitbit and Uber, two very popular services.
With no further ado, take a look at the top Android, iOS and Windows Phone apps: which ones are your favorites?