Best new Android, iPhone and Windows Phone apps for August 2014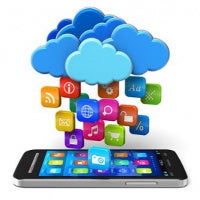 These might be the last days of summer, and while this may sound like terrible news to some, we have some good news for you - it will be a ridiculously busy month in the world of technology, with major launches from Apple, Samsung, and pretty much every other company. But before the craze starts, it's time to take a look at the best new apps that you can use on those fancy devices: we're picking the best new Android, iPhone, and Windows Phone apps that were released in the past month, August 2014.
Hyperlapse is without a doubt the app that made the most headlines with amazing stabilization technique, and while just a couple of months ago Microsoft touted break-throughs in video stabilization, Instagram went without much press time pre-release and it simply released a real, commercial app. If you want to shoot a time-lapse while walking or running, give Hyperlapse for iPhone a try.
On the Android side of things, we got some amazing new photography apps that were previously reserved for iOS, and the usual new launchers and other interesting apps. Finally, the big news in Windows Phone was the launch of the free Spotify service.
This is just scratching the surface, though - for all the new Android, iOS and Windows Phone apps take a look below.