Best new Android, iPhone and Windows Phone apps for August 2013
29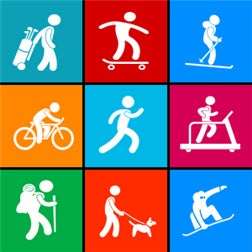 Another month, another set of awesome new applications. Android, iPhone and Windows Phone all got some great new apps and we've summed them all up below, trying to cover it all - from the trivial alarm clocks to scientifc apps, photography apps and sports.
We can't help but notice how August marks a time when developers finally start to pay close attention to design and looks of their apps. iOS applications have long set the gold standard, but now Android is also catching up and we have to point out the awesome Timely Alarm Clock app.
There was more than this however, and we have summed it all up below - the best new Android, iPhone, iPad and Windows Phone applications. Make sure to let us know which ones you like and which new ones you have that we did not include - all in the comments below.
Best new Android, iPhone and Windows Phone apps for July 2013