Best new Android, iOS and Windows Phone apps for September 2012
11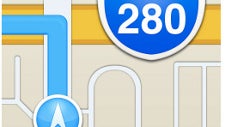 September 2012 passed quickly and we'll of course remember it with the new iPhone 5 and the
ton
handful of apps that got updated for the larger screen. Surely, we also saw one app that instantly became the most talked about in Apple history. We're talking about
Apple Maps, of course
, the
best app
of the month... not.
So jokes aside, what were the really better apps to hit Android, iOS and Windows Phone this month? September won't go down as the month with most impressive app releases this year, but there were some gems we tried to pick in the gutter.
Open Garden for Android that kicks off our selection is one of them - an app that makes it ridiculously easy to use your phone connection on your tablet. For the rest, check out the slideshow below.
Missing closing tag TEXT