Best new Android, iOS and Windows Phone apps for October 2012
16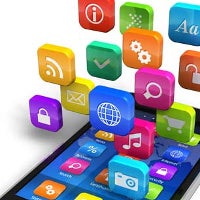 October was a big month for apps. The big news is that Google finally caught up with Apple and now has
700,000 apps on Google Play
, as many as the quantity on the App Store.
But quantity is not everything, and there still seems to be a very small (and diminishing gap) when it comes to quality new apps arriving on Android. Android has covered virtually all the essentials, but when it comes to novelty, Apple's ecosystem still leads the way.
What could turn out to be very important as well is that October was a prelude to a busy November when we expect to see a boom in Windows Phone 8 apps. In the last month of this fall, developers are finally getting access to the WP8 SDK and should start pumping out new apps. Or at least Microsoft hopes so.
To avoid all confusion and flamewars in the comments, this month we are separating the iOS, Android and Windows Phone apps. First come the 10 best new iPhone and iPad apps, then our 10 picks for Android, and finally a couple of Windows Phone additions.
Check them all out below, and as always, you are welcome to chime in with suggestions for apps in the comments below!
Best new Android, iOS and Windows Phone apps for October 2012