Best new Android, iOS and Windows Phone apps for April 2014
12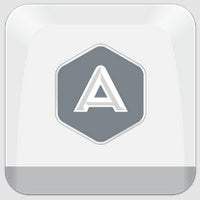 With another month behind us, it's time to once again take a look at what new apps have arrived on the world's largest app stores - Android's Google Play Store, the Apple App Store and the Windows Phone Marketplace. Out of all the new arrivals, we cherry-pick just the best new apps for each of the three platforms, and this time around we have some fantastic new apps for you.
We begin with a collection of the top new Android and iOS apps, as that's where the latest and finest apps come first, and end it with the third platform, Windows Phone, that is also growing nicely. We've picked Automatic, an app for drivers that make a deep connection between your phone and your car via a separate dongle plugged in the same car port that mechanics use to run diagnostics. It's a great idea that you might find useful. For those of you who own an Android phone or tablet, the biggest news was clearly the launch of the Google Camera app with its neat Lens Blur bokeh-like effect. Windows Phone, on its part, got some great new photo and video apps, and our top pick for this platform is the first video editor that has just arrived to it.

That's just a taste of what you'll be seeing right below, so - with no further ado - take a look at the best new Android, iOS and Windows Phone apps, and feel free to share your favorites in the comments section, of course.