Best new Android and iPhone games of the week (September 15th - September 21st)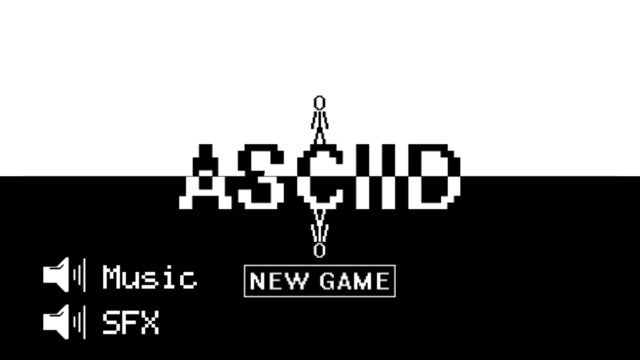 Let's start off the week with some fun with the best new Android and iPhone games so far in September 2015! In our weekly round up of the best new Android and iPhone games we introduce you to everything new and worthy with no limits to the genre, platform, or price. We can't guarantee that you'd love the genre of the game we've picked, but if you do, chances are you'd spend hours playing one of these games.
Worms 4 and a ton of exciting new releases
The big new arrival on the App Store this week is Worms 4, the latest and most polished version of the gun-toting, worm-ified artillery turn-based strategy that you have known for years. However, it's not just about those big launches: some indie titles like the imaginative Asciid puzzler-platformer is a great new find, and there's quite a few such games in the selection below.
So with no further ado, take a look at the best new Android and iPhone games that have launched this past week of September 15th to September 21st.
Worms 4
Price: $4.99
Genre: Artillery Strategy
Worms needs no introduction: the two squads of worms firing from super powerful weapons at each other, trying to inflict as much damage on the other party as possible, has become a classic, and now, Worms 4 is here for iPhone. The game features the familiar graphics and gameplay, but with a lot of new features: new weapons, weapon upgrades, 80 single player missions, factions and support for Apple's Metal API to make the most of the graphics power of the new iPhones.
Order & Chaos 2: Redemption
Price: Free (with in-app purchases)
Genre: MMORPG
One of the most popular MMORPGs for mobile is getting an expansion, putting you on the road to redemption with 5 races to choose from: Orcs, Humans, Elves, Mendels, and the all-new Kratans, as well as 5 classes to pick from: Blood Knights, Rangers, Mages, Warriors, and Monks. With hundreds of quests and an all-new story, this game comes with massive gameplay time.
Asciid
Price: Free
Genre: Puzzler
A journey through a black and white world inspired by ASCII art, this puzzler is an immersive and - most importantly - original take on the game genre.
Braveland Pirate
Price: $2.99
Genre: Strategy
A crew of pirates led by Captain Jim embarks on a search for the Eternal Treasure. Hordes of undead, chests full of gold, devious pirate captains, and breathtaking adventures await you in the Free Islands. This is the concluding, third part of the Braveland series, and it's a strategy game taking you to the open sea.
Nibblers
Price: Free (with in-app purchases)
Genre: Puzzle
You have Rovio, the makers of Angry Birds, and you have a game like Candy Crush. Well, put these two together, and you end up with one of the greatest followers of the popular genre made by one of the best established gaming studios, and it's free to play (with in-app purchases).
Door Kickers
Price: $4.99
Genre: Stealth Tactical
Door Kickers is a SWAT-command quick tactics game that has been available on a PC for a while. It comes with a new campaign, as well as full cross-platform saves compatibility and an all-new interface designed specifically for touch based platforms.
Blade: Sword of Elysion
Price: Free (with in-app purchases)
Genre: Action RPG
Blade: Sword of Elysion is an infinite epic action RPG. Slash through dungeons and annihilate all evil forces. Evade and raid other heroes in a bloodstained, action-packed arenas. Engage in a fierce PvP battle and show no mercy.
Deer Hunter 2016
Price: Free (with in-app purchases)
Genre: Sim/Shooter
In Deer Hunter 2016, you pursue trophies in unique and beautiful locations that span the globe from Alaska to Zimbabwe. Develop a steady hand, line up your sights, master the skills to take the perfect shot, and take down predators before you become the prey.
Rock(s) Rider
Price: $2.99
Genre: Racing
Put earplugs in, shake them with the rock, start the bike, and with the roaring engine accomplish the impossible. That's the new Rock(s) Rider. Show them what you've got and reach the finish line despite the various obstacles, junk, and pitfalls.
Cally's Caves
Price: Free (with in-app purchases)
Genre: Action Platformer
Cally's Caves is a run and gun platformer where you get to choose between various characters that evolve over time, get new skills and weapons, and all of this happens across 120 levels with boss fights and 20 types of enemies.
Piccross Adventure House
Price: $2.99
Genre: Adventure
This adventure game tells a story that started 50 years ago, when a mysterious man moved into an old abandoned house that overlooks the small town of Storyville... Weird things started to happen with no explanation. Your mission is to find and collect all the missing pieces of all the missing paintings.