Best new Android and iPhone apps of the week (September 8th - September 14th)
0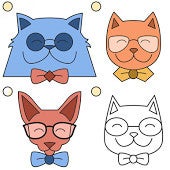 Another week has passed, and another heap of apps has been uploaded to the App Store and Play Store. For those who wish to try new apps on a regular basis, sifting through all of the new ones may be a daunting task. But fear not – we're here to help, as each week, we comb through the stores and pick some of the more eye-catching apps that are out there.
This week around, we have some fun apps for coloring, or meeting celebrities, and organizational apps that keep track of your hours of practice with a certain activity, or help you be productive by blocking off smartphone distractions. Hop on down to check all of them out. Which ones did you download, and did you like them? If you know of a brand-new app that deserves to be in this list, but we overlooked – drop us a line and we will find a way to have it mentioned in the future!
New for Android
Instadict
Price: free
Instadict is a cool little app to give you quick translations and word references. It's always on and all you need to do is mark the word in question and shake your device horizontally. Instadict will then come up with the word's various meanings in a cute little pop-up at the bottom of the screen. Quite useful if you often find yourself reading heavy texts where the author went nuts with using crazy synonyms.
Mastery
Price: free (IAPs)
It is said that to master a skill one must spend at least 10,000 hours practicing it. That's quite a lot of time and, naturally, it's pretty hard to know where exactly you are in terms of hours spent training. Mastery is an app that looks not only to help you keep track of overall experience time, but also create a personalized reward system, where you get to pat yourself on the back for passing certain thresholds.
Mastery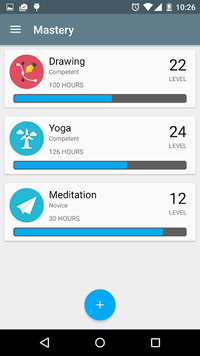 ClearLock: block distractions!
Price: free
If you are one of the people who spend so much time on their smartphones that it's hurting their productivity, and you are aware of that, then you may want to try ClearLock. It will allow you to "block" the apps, which you deem to be too distracting, for a certain period of time. From then on, it's just a matter of forgetting about the phone and focusing on the work. No, you can't check your phone... Hey! Pay attention!
Colorfy - Coloring Book Free
Price: free
They say that coloring helps with stress and anxiety. Some people may just have picked this hobby up, while others may have been doing it since childhood. Whatever the case – even if you just want to try it for the first time in years – you can try to use that mini computer you carry with you at all times, as there are currently tons of apps that allow you to color. Colorfy is full of interesting shapes and templates and you can make some trippy pictures appear on the screen of your phone – try it!
New for iOS
Faze Mobile
Price: free
Faze gives you the chance to meet a celeb, provided you are lucky enough that your favorite famous person would use the app in the first place. The communication can either be via a live event or a 1v1 chat. In order to be a streamer, you need to have partner status with Faze and we assume that verifying youself as a popular person is a part of this process. So, we could definitely see the service being used as a way to communicate with fans, give them the gift of 1 on 1 video conversations, perhaps as a reward for a contest. Of course, this is all granted Faze picks up and gets the support of some famous people.
Contriber Task
Price: free
As an app, Contriber Task is a pretty-looking, functional task manager, which very mildly reminds us of Google's Inbox. However, Task is just part of a larger Contriber network – a service for personal organizing, file sharing, idea design, and chatting with like-minded partners. The Contriber Task app links with your profile at world.contriber.com and, although the site's other platforms don't have their respective apps yet, we assume they might get them some time in the future.
Train World
Price: free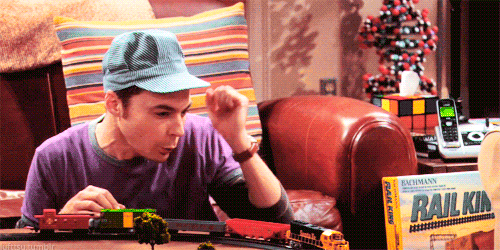 Lowe trains as much as this guy? Well, if you do, you may enjoy Train World. A virtual trip to the train museum – a showcase of the railways of yesterday, today and tomorrow. You also get a 1.5 hour audio guide to talk you through all the trains. Get on it, Sheldon!