Best new Android and iPhone apps of the week (October 20th - October 26th)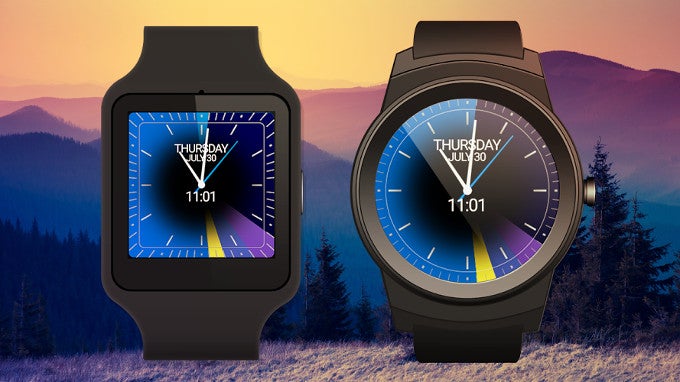 Another week has passed, and another heap of apps has been uploaded to the App Store and Play Store. For those who wish to try new apps on a regular basis, sifting through all of the new ones may be a daunting task. But fear not – we're here to help, as each week, we comb through the stores and pick some of the more eye-catching apps that are out there.
This week around, we have a lot more interesting apps to pick from. Jealous of the
iPhone 6s
'
Live Photos
? There are a few offerings for both Android and iOS that will give you similar functionality! We've also got a few pretty cool control apps for Android, Samsung Pay, a happiness tracker and rear camera selfie apps for iOS and some more. Head on down to check them out, and do tell us – which ones did you download, and did you like them? If you know of a brand-new app that deserves to be in this list, but we overlooked – drop us a line and we will find a way to have it mentioned in the future!
New for Android
PHHHOTO
Price: free
PHHHOTO is a mix between a live photo creator and social media. You need to make a profile in order for the app to work. Once inside, you can follow hot profiles and your friends. On the photography side – it's an app exclusively made for short animated images, sort of like GIFs. You can switch between the selfie cam or the rear camera of the device and an animation automatically gets captured when you press the shutter button. Then, it's instantly ready for sharing.
KnockOn - Tap to wake
Price: free
If your phone lacks a "knock to wake" feature — made famous by, but not limited to, LG's phones — KnockOn will remedy this. You can set a double-tap to wake and double-tap to sleep separately. Unfortunately, the wake feature only works on OLED screens.
Black Screen of Life
Price: free
For those of you who often find themselves listening to playback from YouTube, wishing they could turn off the phone's screen to save their phone's battery. Once Black Screen of Life is activated, it will shut down a phone's screen whenever there is something close to its proximity sensor (near the earpiece). This means that putting the phone in your pocket, flipping it face-down on the table, or placing a small object on the sensor will switch off the display, but not stop the audio playback from YouTube.
ROAM
Price: free
ROAM will show you a wide variety of events happening around you (or a location of your choosing). The service works with a lot of partners, so it's worth a check every once in a while, when you don't know what to do in the evening. It employs a pretty cool interface, too – we like the black-and-white take on the map, with only the events popping out in various colors.
Sunrise Sunset Watch Face
A pretty cool watch face, which will show you at what time of day the sun will rise and set. It will also show you the twilight period of the day. Useful if you want to know how much sunlight you have left, when the best time to catch a sunset is, or if you just want a cool-looking watch face.


easyHome for Samsung
easyHome will turn a Samsung handset's fingerprint scanner into a capacitive home button – much like how the scanner of the
OnePlus 2
works. It is compatible with the old style of Samsung sensors (
Galaxy S5
,
Note 4
), as well as the newer ones from this year. Unlocking the Pro version ($1.69) will also allow you to lock the screen by holding your finger over the home button, or wake the device by tapping on it (without actually pressing it).
Samsung Pay
Price: free
Download for
Android
Samsung Pay is finally live and up on the Play Store. If you own one of Sammy's 2015 top-class devices, you can download and set it up now. Provided that your card issuer is a partner of the program, you should be able to use Samsung Pay on any Point of Sale terminal that accepts magnetic cards.
New for Android and iOS
Boomerang from Instagram
Price: free
Yet another take on the Live Photo concept, coming straight from Instagram. Boomerang will shoot a few frames and instantly stitch them together into an .mp4 video file, ready to share to Facebook or Instagram as soon as it has been taken. Fast, fun, and straightforward.
Pixty
Price: free
Pixty is designed with the idea to place as little roadblocks as possible between you shooting a picture and you sharing that picture. All you need to do is open the app and take a picture — you will then immediately be presented with sharing options. Pixty also allows you to chat and share with friends straight from the app, using it as a messenger.
New for iOS
Inside TL;DR
Price: free
If you want to stay somewhat up to date on current news, but don't feel like reading large articles, TL;DR may be your thing. It's an app, which presents you with the most important or most entertaining news, condensed into a couple of sentences. Of course, if you find a specific article has peaked your interest, you can expand it.
ReBoard
Price: free (IAPs)
Squad
Price: free
Spark.
An app that is supposed to help creatives get inspired, Spark will give you the choice between two cards. Flipping one of them will give you an advice, which comes from a place of patience, discipline, and long-term thinking. Flipping the other card will urge you to do something impulsive. This is what the developer calls "the dichotomy of Discipline and Impulse" — it basically means to say that the best artists are the ones who have the discipline and endurance to do unpredictable and unexplored things for long periods of time. A good philosophical concept, though, we can't really say that we have figured out how to "correctly" use the app just yet.
Track Your Happiness
Price: free
While on the topic of self-reflection and inspiration, Track Your Happiness will let you mark your mood and productiveness and outline the locations and events that may have triggered your current state of mind. The idea is that, over time, you should start gaining a clearer picture of what makes you tick. The information will also be anonymously gathered to help for various studies on "happiness". You don't need to actively think about the app throughout your day – it will just ask you a few questions once every few hours to keep track of your mood.
Lucid is a photo-editing app, which employs some pretty powerful algorithms to automatically enhance images with no user input required. If you are sick of manually improving your photos, or are displeased with the auto-tune functions of the apps you are currently using, you may try this one. Though, $3 may be a bit too much of an asking price.