Best new Android and iPhone apps of the week (February 9th - 15th)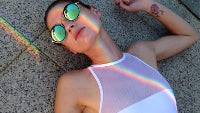 Hello there, app maniacs! Parallel to our weekly new games column, we will also be presenting you with new apps, which have arrived to the App Store and Play Store in the past 7 days, and have caught our eye for one reason or another. We know that with so many publishers and so many apps being pushed out daily, it could get a little hectic to follow everything, so feel free to just comb through our selection every Monday, and see if anything catches your fancy.
So, today, we have 5 iOS and 5 Android offerings. There's not much else to be said, except for "let's check them out!".
New on Android
1. Places
Places is a neat little app, which allows users to quickly find useful locations that are near them – ATMs, banks, bars, stores, doctor offices, and other important places can be filtered through, and the app will redirect you to Google Maps, with the address of the chosen spot already selected.
Unfortunately, Places is riddles with ads and offers no premium version that would rid the user of them. Still, it's a neat little app to have on one's handset, just in case.
2. CIA - Caller ID & Call Blocker
CIA offers a nifty feature, which is actually present in Android 4.4 KitKat and 5.0 Lollipop – it's just that some manufacturers do away with it while applying their own skin over Google's OS. Namely, CIA cross-references incoming calls through all public records, allowing the phone to recognize unknown numbers. The app will attempt to pull any data it can find on the caller – including social network profiles. CIA is ad-supported, but $2.99 will get you the full, ad-less version.
3. Seene
Seene is a pretty fun little photo app, which allows the user to take semi-3D pictures. The way it works is – the user taps the shutter button, then tilts the phone slightly, in order to get a different angle on whatever they are shooting. The resulting picture will allow viewers to swirl the phone around, in order to look at the object at different angles. The app has a social segment – much like Vine, or HTC's Zoe, which lets you browse other users' Seenes. Our gripe with the service is that the angle, at which we are allowed to twirl the camera, is way too small, but still – users have already managed to take some cool pictures, and we are sure that the app's potential is not yet fully explored – do check it out if you are a photo aficionado.
4. Picturesque Lock Screen
Developed by Microsoft employees, under the Garage initiative, Picturesque Lock Screen brings the Windows Phone lock screen to Android. What this means is that you will get a beautiful image from Bing, which will refresh itself every now and then; Bing search directly from the lock screen, which will also allow you to read the results without unlocking the phone; calendar, phone, camera controls, and a "power widget", to quick-toggle connectivity, sound, and flashlight.
5. Disa
Disa is a chat hub, which will aggregate all your texting services into one app – a pretty nifty thing for those of you, who use any combination Hangouts, Facebook, Viber, WhatsApp, Skype, et cetera chat apps, in order to accommodate some friends who absolutely give up to let go of their app of choice. Disa is still in beta, so we'd expect some hiccups, but we've yet to encounter a problem.
New on iOS
1. PDF Converter Master
Office tools may not be iOS's thing, but the community of developers are certainly working to expand its horizons. PDF Converter Master is just one of the App Store tools that allows you to open any .pdf document and convert it into editable text – an invaluable feature for anyone, working with documents, naturally.
2. Darkroom – Photo Editor
Download (free, IAPs):
iOS
Darkroom is yet another photo editor app, which puts a unique twist on things by giving you control to the RGB channels via manually adjustable curves. This function is purchasable, however, for $2.99. You can still test out the rest of the app for free – it will load up your whole gallery, allowing instant access to all pictures, and that can be both a good and a bad thing. Photographers? Give it a whirl!
3. Nutshell Camera
Nutshell is a fun and innovative take on sharing-oriented photo apps. It requires the user to take three pictures of their surroundings, then pick a transition animation, and plaster some animated stickers on the pictures (if they so desire). The app will then simulate a very convincing video-like effect, when transitioning between the pictures, and will show whatever labels the user chose to put on the images. The result a is sort of a sitcom intro-like, fun way to share things that are currently happening around you.
4. AnyPix for Tinder
And there's one for the Tinder-frequenting love-seekers – you are probably aware that Tinder likes to just connect to your Facebook and only allow you to pick out photos that have been uploaded to your profile page? Well, AnyPix for Tinder is a one-tap solution for that – it will allow you to pick any photo from your iPhone and import it into the fiery app. Additionally, it packs some instagram filters and beautify options since, you know – you look great, but smartphone camera tech is not quite there yet.
5. Saver 2
Saver 2 is a personal finance tracker and organizer, which will help those who have trouble tracking their monthly incomes and spendings, help them set goals, and build long-term charts for how the money in their pocket fluctuates. Sure, there are plenty of these apps on both the App Store and Play Store, but we liked Saver 2's color-coding, charts, and interface workflow. Now, there's another reason to have this app mentioned here – it costs $3 to purchase and then, if the user desires push notifications and cloud updates, the app will cost them another $20 yearly subscription. So, the irony of starting your financially-organized life by paying $23 for a phone app is not lost on us.
Jokes aside, we'd say - pick up another financial tracker, see if the habit of using such an app sticks with you, then - consider Saver 2. After all, a $20 yearly subscription means $1.6 per month, which is not that bad, especially if the developer proves that their income will be put towards further developing the app.