Best new Android and iPhone apps of the week (December 1st – December 7th)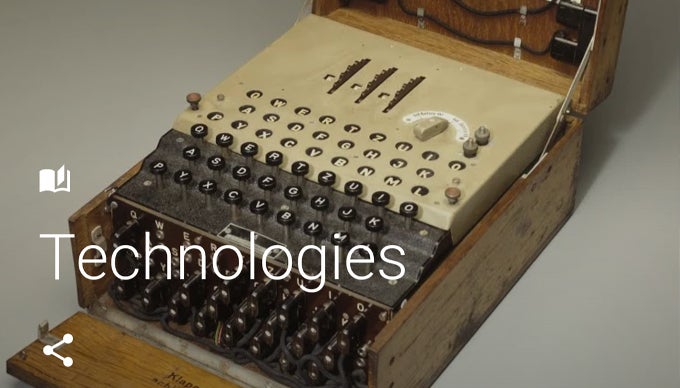 Another week has passed, and another heap of apps has been uploaded to the App Store and Play Store. For those who wish to try new apps on a regular basis, sifting through all of the new ones may be a daunting task. But fear not – we're here to help, as each week, we comb through the stores and pick some of the more eye-catching apps that are out there.
This week around, we have apps for video editing, photo sharing, meditation, art watching, plus some more. Check them out, let us know which ones tickled your fancy. If you know of a brand-new app that deserves to be in this list, but we overlooked – drop us a line and we will find a way to have it mentioned in the future!
New for Android
Storehouse
Price: free
Storehouse is an app that will let you share your pictures in bulk, in the form of stories. You are free to choose any pictures from your library, arrange them in any way you wish, and annotate them. The link to the album, or "story", can be sent via your chat app of choice, email, or SMS.
PAUSE serves as a relaxation app and nothing else. Tap and hold on your phone's screen and you will be treated to soothing colors and sound effects, which should help you calm down and focus. Call it a mini-meditation app from the digital age, if you wish, it's only natural that this will work more for some than others.
AwSMS
Price: free
A texting app to replace the stock one on your phone, AwSMS offers actionable heads-up notifications (can reply directly from the notification) for received texts and tons of customization. It also comes with Night Mode for those avid texters out there.




Adobe Premiere Clip
Price: free
This app will let you mix, match, blend, and re-touch the clips from your phone to make a creative video file of your choosing. Additional features let you add a soundtrack, or even sprinkle some pictures on top of the clips, should the need call for it.
New for Android and iOS
Arts & Culture
Price: free
Google's Cultural Institute program, right on your phone. Arts & Culture will feed art pieces and artifacts from 850 different museums worldwide right to your phone screen. Of course, you also get basic information and web links to get more information on the items, should you require to get some more knowledge into that noggin.
New for iOS
Listomatic
Price: free
If you've been using Twitter for a while, chances are you are following a - lot - of - people, many of them posting about different interests of yours. Well, Listomatic will try to bring order to chaos by automatically sorting the different users in theme-based lists. You are, of course, free to edit the lists manually as well.
MaxCurve
Price: $0.99 (includes IAPs)
A photo-editing app, based entirely about curve editing. This gives the user better visual feedback and fine control over the app's various adjustments. There's also an online element, where you can share your favorite curves with others, or download curves that other photographers have shared.
Slash Keyboard
Slash gives the user quick access to contacts, emoji, stickers, Foursquare, Giphy, Google, photos, Spotify, Twitter, YouTube, and other places that one often shares quick links from. With this keyboard, instead of switching between apps, we can quickly search and share content faster. It also supports custom shortcuts for phrases.