Best new Android and iPhone apps of the week (August 25th - August 31st)
0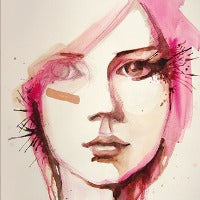 Another week has passed, and another heap of apps has been uploaded to the App Store and Play Store. For those who wish to try new apps on a regular basis, sifting through all of the new ones may be a daunting task. But fear not – we're here to help, as each week, we comb through the stores and pick some of the more eye-catching apps that are out there.
This week around, we have YouTube's Gaming app come out for both platforms, a Wacom drawing tablet simulator for iOS, and a couple of fun image-editing apps. Of course, they are not the only ones on the list, so check below for details and do let us know – which ones did you download, did you like them? Also, if you know of a brand-new app that deserves to be in this list, but we overlooked – drop us a line and we will find a way to have it mentioned in the future!
New for iOS
Astropad Mini
Price: $4.99
For the artists out there, Astropad Mini emulates a Wacom graphic tablet experience. The user needs to link their iPhone to a Mac, so they can use the app as a drawing board, great for touch-ups of the images they are working on. Astropad supports a wide variety of iOS styluses, and is said to work with any Mac graphic-editing app.
Astropad Mini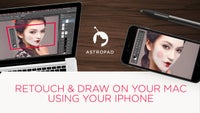 ReBoard: Revolutionary Keyboard
Price: $1.99
ReBoard adds a layer of multitasking and ease of access, much needed by iOS powerusers. It's a keyboard with a strip of extra icons over its top, giving the user quck and easy access to a variety of apps and services – YouTube, Dropbox, Calendar, Web search, Unit converter, Dictionary, and lots more. If you are feeling like iOS is a bit limiting in terms of multitasking – you may want to give ReBoard a spin.
infltr - Infinite Filters
Price: $1.99
Are you a filter-holic? Hopefully, infltr may sate your hunger, with its 5 million-some filters. The app adds the effect pre-photo, instead of plastering it over a snap that you've taken in the past, so that may be a bit of a drawback for those who like to tinker with and edit photos after they take them. But, for those of you who are constantly on the hunt for a new and fresh filter – check infiltr out!
New for Android and iOS
YouTube Gaming
Price: free
YouTube launched its Gaming service last week – it's a straight-up Twitch competitor, not only full of live streams, but containing all gaming videos that were previously uploaded to YouTube. Needless to say, with all the content that was uploaded to the video website throughout the years, its gaming branch-out service has hit the ground running. For those of you who want to follow YouTube Gaming, its new streamers, and its development – you should grab the app now.
YouTube Gaming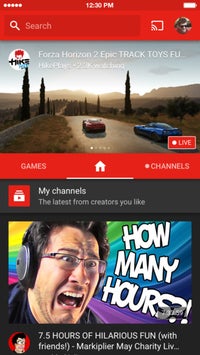 New for Android
X-CPU Widgets
Price: free
A straightforward app that gives users access to 4 widgets – CPU, RAM, Battery, and temperature. The icons are simple and easily fit among apps on a home screen. Additionally, if one opens the app, they can see the Android battery usage and predicted life graph – something that is readily available on most Android handsets, but we've found to be missing on some more exotic phones.
Straight Outta Meme Maker
Price: free
#StraightOuttaSomewhere is officially an Internet meme, with quite a lot of funny ideas already out there. If you are into the whole meme creating and sharing, you'd probably like to have this one on your phone – just in case you come up with something funny and want to build it on the fly.
PIP Camera
Price: free
A cookie-cutter photo editor with basic functions, such as brightness, contrast, color temperature, and even lens blur. PIP Camera's main feature is the ability to add a simulated transparent object in the center of a photo, making for a unique effect. Maybe it doesn't look convincing enough to win you any photography contests any time soon, but it's fun to tinker around with for certain images.