Best new Android and iPhone apps (May, 2018)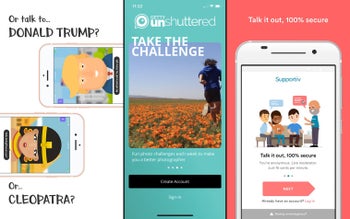 Another month has passed, just like that, and with it — another zillion of apps has been introduced to the Android Play Store and iOS App Store. As we do each month, we combed through whatever notable offerings we could get our hands on and picked out some of the best new apps that you should check out, either because they are useful, fun, or just plain interesting to see.
We've got a fun educational app that lets you "talk" to various famous people — from Cleopatra, to Einstein, to Donald Trump —, a new AR tool to help photographers plan lighting and model positions, a notch hider for Android, and some more cool stuff. Check them out below!
New for iOS
New for Android