Best new Android and iPhone apps (June 22nd - June 29th)
5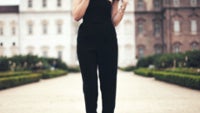 Hey there, app-thirsty smartphone aficionados! The day has come again, just like every week, for us to grind through the App Store and Play Store and come up with some interesting games and apps for you.
Not surprisingly, there is no shortage of cool new photography apps in this week's selection, so shutterbugs – check out the iOS section. There are also a couple of unorthodox social apps for Android – such as Medium, which acts like a mixture between Flipboard and Twitter. Go ahead and check out the complete list below, and don't forget to let us know if there is a new app that you feel should be included here, but we missed.
New for iOS
Obscura Camera
Price: free
Obscura aims to do two things – be extremely simplistic and minimal, yet include all the essential controls you might need. The app allows you to quickly set custom ISO and shutter speed and gives you a real-time preview of both settings, which we found quite impressive. Focus is super-sensitive, too, which is sometimes annoying, whereas, at other times, very useful. If you are one who is just now delving into manual modes, but don't feel comfortable with a lot of controls yet, definitely give Obscura a try.
Polarr Photo Editor
Price: free / $4.99 for Pro
Polarr is a pretty cool editor that gives the user a wide variety of ways to edit their pictures. Employing a unique UI, the app looks a bit cluttered and confusing at first, but we can easily forgive this once we get acquainted with the wide variety of options that it manages to pack right under our thumbs. It's free, but there is a $5 unlock for users who want to create custom filters and selective area editing.
Retype
Price: $2.99
Retype allows you to add text to your photos, giving you access to a wide variety of fonts, 3D, shadow, and multi-color effects for better impact, and filters, in case the image needs some finishing touches. If you are feeling uninspired at the moment, the app has an ever-growing collection of quotes to pick from, too.
Flyte 2
Price: free
A Twitter client worthy of rivaling the official app, Flyte 2 feels like Spark mail (or Inbox, if that's what you use). Every tweet in your feed is actionable – swipe a bit to the left and you favorite it, swipe all the way and you get into the conversation. Swipe a bit to the right for a retweet, swipe all the way right to reply. The interface is fully cleared up, as all options are in a pop-up menu, which hovers in the bottom of the screen, hidden by your profile's portrait. Tap said image and you get the options to get to your messages, contacts, tweet composing, your own profile, or back to your feed. A pretty nifty app that Twit-heads should check out! It's fully free (no ads, too), but the developer does offer two themes, each costing $2 – just in case you wish to support them.
Altimeter Pro i9
Price: $2.99
For serious hikers, who for one reason or another come down to depending on their smartphone, Altimeter Pro i9 presents a number of measurments, such as longtitute and latitude, current and average speed, temperature and wind information, altitude, and even current GPS +/- accuracy. Of course, the app also supports Apple Watch for glanceable information.
New for Android
Rovers Floating Launcher
Price: free
Rover puts a chat bubble-esque floating menu on your Android device's screen, no matter what you are currently looking at. Tap the bubble, and it expands to a few (customizable) icons. The app still has its kinks – dragging is a bit laggy and we couldn't find a way to delete shortcuts that we've created, for example, but, according to the developer, work on the project is still ongoing, so we are expecting greater and greater things from Rovers.
Portal
Price: free
Not a game by Valve, but a very cool app by the creators of Pushbullet – Portal lets you quickly send files from your PC to your phone. You don't need a separate program installed on your computer – it's all done via the portal.pushbullet.com website. As an added bonus, sent music will automatically be placed in your music folder, while pictures will find their way to the pictures folder on your phone. Neat!
Medium
Price: free
So, you've got a lot to say, but Twitter's 140 character limitation is a hindrance, and Facebook's "Notes" never really picked up. Well, Medium may answer your needs for artistic or philosophical expression. The app combines the social aspect of followers with the news app-like practice to feed you news based on their popularity and your interests. You can either read pieces written by people worldwide, or jump in and write your own articles.
Wishbone – Compare Anything
Price: free
Having a tough time deciding between pants A and pants B? Or do you feel like being generous and helping people around the world with their own tough decisions? Wishbone lets you post a simple question with only two andswers for voters to pick from. This is all accompanied by pictures, for better reference, of course. Aside from the annoying ads that pop up once every few times we vote, we had fun tapping through a bunch of questions that were on people's minds.
Zoom for Instagram
Price: free
Instagram has been built for quick picture sharing and viewing and the developers seem to be determined to discourage users to linger on photos and details for long. The app has been lacking a zoom-in feature forever and we can't help but think this is done so on purpose. So, if it irks you, you may wish to try Zoom for Instagram. The app works pretty simple – when you copy a picture's URL from within the Instagram app, it will automatically be loaded in Zoom for Instagram. Just switch apps and boom – you are now viewing a zoomable picture. You can bookmark your favorite images for easier access next time around, too.