Best new Android and iPhone apps (July 7th - July 13th)
1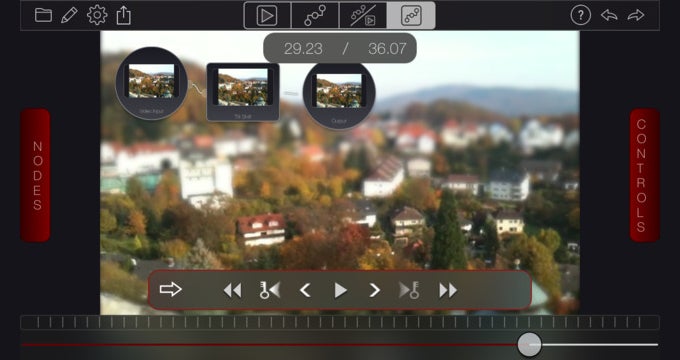 Hey, app lovers! Another week rolled by, which means that another heap of new apps has been poured in the App Store and Play Store, waiting to be downloaded, used, and evaluated. "Keep it" or "delete it", that's every app's final exam – or worst nightmare.
So, just as we do every Monday, we've combed through and picked up a few offerings that look interesting and may be of use to you. This week, beside the mandatory photo editing tools, we've also got a couple of apps that make sharing much easier and controllable. So, head on down and see what we've got for iOS and Android – what did you download? Did it pass the test? Did we miss to add an amazing new app that you feel should be included? Let us know!
New for iOS
Help Me Focus
Price: $0.99
Sitting down on a computer, staying focused on whatever work you have before you is a tough task. On one side, we have all the distractions of the Internet, constantly attacking our senses; on the other – our basic human instincts just can't let us stay concentrated on a glowing screen for long periods. Thus, if you wish to stay on-track with a project, it's a good idea to alternate between short bursts of focused work and quick pauses between. This app is designed just for that - .
Bricolage
Price: $2.99
Bricolage takes its effects seriously, giving the user over 100 to choose from and chain together. The app can work with both photos and videos and touts Hollywood pro-grade results. Well, we wouldn't say you will be making a blockbuster with Bricolage, but if you take your photo editing seriously, we suggest you give it a look-over – you will probably end up keeping it.
Bighead Selfie
Price: free
Contrary to its title, this app is not one that will help you make humorous photos of yourself. Actually, it is one that will remind you to take a selfie once every 24 hours. It will then tie the photos in a video, letting you view a timelapse of your mug throughout however long a period you use the app for. You can use Bighead for free for 2 weeks. Afterwards, you can subscribe for a year for $0.99, or indefintaly, for $4.99. The app offers its own cloud service, so you don't lose the selfies when you upgrade your iPhone.
New for iOS and Android
Pushfor
Price: free
Pushfor helps you share glanceable, self-destructing messages with your contacts. Content can be pushed to the users either via the app, or via email. The app's selling point is that, even when you send your message and attached files, you can pull it at any time. Obviously made for professionals, who often need to show their clients a sample or a few versions of a product before delivering the final one.
New for Android
AZ Camera
Price: free
AZ Camera gives you manual controls for the usual suspects – ISO, Focus, Exposure, White Balance, and Shutter Speed. The UI incorporates a huge wheel to help you set up the different parameters for the shot. AZ Camera is built on Android's Camera2 API and supports RAW.
Kolektio
Price: free
Kolektio is an app, which helps you easily share photos from an event – a party, concert, sports game, or whatever else happening, where you and your acquaintances will be taking lots of photos. When the party starts, you create an event within the app and everyone joins in. From that moment on, until the event closes, all photos taken from the participants will be automatically exchanged between everybody. Kolektio has been available for iOS for a while, and now makes the jump to Android.
Hooks
Price: free
Hooks lets you set an alarm for anything and everything. New TV show episodes, bands coming to your town, weather alerts, Reddit posts, video games coming out, et cetera. You can look through pre-made alerts or create your own, using keywords and conditions.