Best new Android and iPhone apps (July 14th - July 20th)
2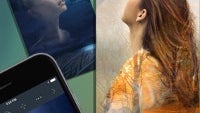 Hey there, app hunters. Yep, it's another Monday, which means that we get to make another sift through the App Store and Play Store and post up the most interesting apps and games we find. As you may know, we do this every week. If you've missed a pick in the past – fear not, just head to the bottom of this article and check out the list of previous entries to this column. If you are up to speed on all of that and craving some fresh new apps for your Android or iOS device, go ahead and proceed here for the best new apps that we've managed to get our hands on this past week. Feel like we missed some mindblowing offering? Don't hesitate to let us know, as we will be sure to find a way and put them in the spotlight.
We've got some interesting offerings, such as the unique social app Flinch, HBO Now for Android, and RemindZapp, which will annoy your friends with important reminders for you. Yes, we know, pure gold. Check all of the new apps below!
New for Android
Flinch
Price: free
In the 21st century, the classic staring contest moves to mobile. Flinch lets you connect with your friends (via Facebook) or with random strangers in a mano e mano of who is going to laugh first. When the app detects a smile on one side, it ends the "match" and declares the other party a winner. In order to shake things up a little, the app allows you to use random sounds and photos in an attempt to catch your "opponent" off guard.
HBO Now
Price: free (subscription)
HBO's on-demand streaming app is no longer iOS exclusive. It comes complete with a 30-day free trial, after which you need to pay $14.99 per month. Power users, prepare for disappointment – the app does not work on rooted devices – probably because HBO doesn't want you to be able to access and copy the episodes that you download and buffer onto it. There has been some lash back, but whether the company intends to remove the restriction is yet unknown (we'd wager on "no").
Truemessenger - SMS Block Spam
Price: free
If you're getting a bit too much spam via SMS, or are often stumped by messages from unknown numbers, Truemessenger may help you. The app offers a powerful, customizable spam filter and has a dedicated folder for the blocked messages, which you can check whenver you have the spare time. It will also try to figure out the ID of a sender whenever their phone is not in your address book – we assume it cross-references the number with all your social media.
Tossup
Price: free
A Microsoft Garage project, Tossup is an app that aims to make your evenings out with friends a bit easier to plan – it helps you decide on where to meet, where to go, and get a quick yes / no vote headcount.
Native Clipboard
Price: free
For you document-wielding folk out there that often find themselves doing a lot of copying and pasting – Native Clipboard may be a bit of help. The app will automatically collect every piece of text that you highlight and "copy". When in Clipboard, you can view all your collected "clips". Tapping on one will automatically copy the text and have it ready for pasting in whatever document you need.
New for iOS
RemindZapp
Price: free
RemindZapp will help you annoy your friends into not forgetting something via recurring notifications and emails. Of course, they can "confirm" the reminder to set themselves free of this trouble.
The notes can be timed, so you can send someone a reminder that they need to go through the store after work, of for an important meeting. Got a friend that often forgets the important stuff? Maybe try this out.
EnVision
Price: $0.99
EnVision allows you to combine two or more photos together and mix them up for various effects. You can blend them, or cut out various objects from the images to superimpose / juxtapose. There is a cool black and white mode, which allows you to leave specific parts in-color, either to draw focus to them, or to create an interesting effect.
CinescapeFX
Price: $4.99
CinescapeFX is an app that adds effects to your videos. You can use its gradients and glowy pictures, or just add images from your own library, should you desire to. Let the fake UFO sightings commence!
PDF Forms
Price: free
This app is a .pdf viewer and editor, which you can use to fill out, annotate, or sign documents. When you are done, you can share the files directly via email, upload to Dropbox or Google Drive, or print via AirPrint.
Social Opinion
Price: free
Ever wanted to create your own polls? Well, Social Opinion will allow you to do just that – and all of the apps users will have an opportunity to answer. So, pirates or ninjas? Cats or dogs? Time to find out!