Best new Android and iPhone apps (January 5th – January 11th)
1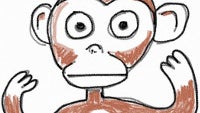 Hey, app lovers! Another week has passed, and another heap of apps has been uploaded to the App Store and Play Store. For those who are always on the look for that fresh new software, sifting through all of the new ones may be a daunting task. But fear not – we're here to help, as each week, we comb through the stores and pick some of the more eye-catching apps that are out there.
This week around, we have some cool and rather unusual apps for iOS that can help you create your own moving animation, or use the camera to recognize objects and colors. On the Android end, we have an interface-enhancing app, and we know these are always cool, as well as a Live Photos-emulating apps, and a couple more. Let's dive in and, as always – if you know of a brand-new app that deserves to be in this list, but we overlooked – drop us a line and we will find a way to have it mentioned in the future!
New for iOS
Animatic by Inkboard
Price: free
Animatic lets you doodle your own little pictures and animate them frame by frame. Admittedly, this is easier done with a precision stylus and the app will probably be most useful to those who already use an iPad as a sketching board, but hey – that doesn't mean the rest of us can't have some fun with it! The app can export your animations as GIF files or videos and allows you to share them to your favorite social media. Go on then – surprise your friends with a personalized animation!
Picmo
Price: free
Picmo allows you to create collage images from photos in your camera roll quickly and easily. Granted, the app is free, so you have to power through the occasional fullscreen ad, the actual collage creation process is very quick, smooth, and straightforward. Great for creating personalized e-cards, creating album covers, or just sharing a bunch of images all at once. Check it out!
Aipoly Vision
Price: free
Aipoly is an object- and color-recognizing app, meant to help the visually impaired. You choose a mode ("object" or "color") and point the camera at something. The app will try to tell you what it is, both via on-screen text and via the iOS speech engine. We are not sure what type of algorithms are running under Aipoly's hood, but it was capable of getting an impressive amount of items right as we tested it. The app also allows you to "teach" it what an object is – the data is then uploaded to its servers and it should become smarter and smarter over time. It's a pretty cool piece of mobile software and we definitely recommend checking it out.
Tribe - Magical messaging
Price: free
We all know those moments when we'd rather not type out our message in a chat, either because one of our hands is busy at the moment, or just because we are feeling a bit lazy at the moment. "Why not just call?" one would ask, but some conversations just don't warrant an actual phone call. Yeah, First World problems right there. Well, popular messenger apps have started incorporating a "voice message" feature for exactly that type of situation – all you need to do is hold the screen with your thumb as you speak; release and your voice message is automatically sent.
Tribe is an app that revolves entirely around voice messaging and one-handed use, with your contacts presented as huge squares and the aforementioned "tap to speak" approach. By all means, it's a chat app, with support for groups and photo and video sharing. It's also a bit Snapchat-esque in that it deletes your messages after they have been received by the recipients.
New for Android
Open Link With...
Price: free
This app allows you to open web links in the proper dedicated apps. For example, if you are viewing an eBay page – go into settings -> share -> Open Link With... (this app) -> eBay app (the phone might even open the app automatically). It can also help you when you click a YouTube link that somehow gets mixed up and sends you to Chrome instead of the actual YouTube app. It's a highly niche app, but a well-made one and users that love interface-enhancing apps for their Android should give it a whirl!
Camera MX
Price: free
Jealous of Live Photos on iOS? No worries – this app will allow you to take moving pictures with your trusty Android device. You can extract a single shot from the animations to create a still, if you so desire, and the app is loaded with your typical filters and editing options. Consider yourself a shutter bug? Give this one a try!
Human - Activity tracker
Price: free
Activity trackers – step counters, travel distance trackers, calorie trackers, there's a lot of them and they are popular. While in its basic functions Human is no different, the app does do something rather special – it lets you know how your daily activities compare to other people similar to you. While we can't say it's a good idea to compare yourself against others when you are making decisions for your personal health, it's sometimes good to be able to objectively reference such information, just to know whether you are doing enough (or too much) of something. The app requires no interaction for most of the time – it is designed to automatically detect and record your activity types and duration.
Apps
Price: free
Looking for apps in the Play Store is often a tiresome task, as there is currently no way to filter out games from the equation. Well, activating Apps will open up your Play Store's Top Charts page with all the games omitted. We don't know if it's dark magic or insane genius at work, but we have to say – we like it. App lovers who are tired of digging through Candy Crush clones should check this one out.